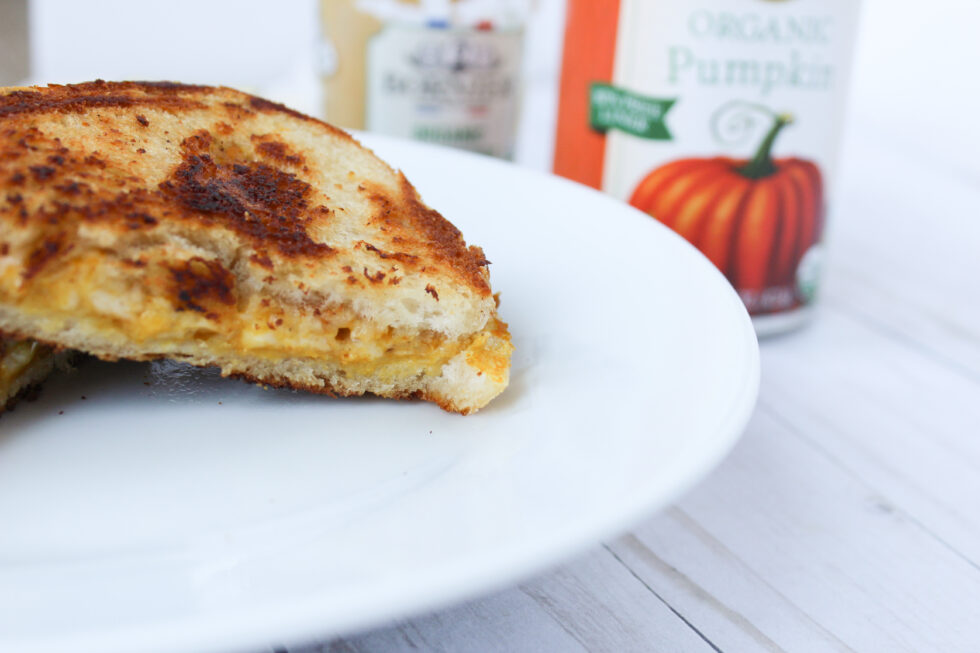 Pumpkin Grilled Cheese

Who doesn't love a grilled cheese? This one takes us back to childhood while still savoring the season with delicious pumpkin flavor. Add in a cup of the tomato basil soup from the salad bar and you've got a delicious lunch or dinner.
What You Need
2 Tbsp. Pumpkin puree

1 tsp. Dijon

Pinch of Cayenne

Pinch of Sage

Pinch of Garlic powder

Pinch of Onion powder

Pinch of Pepper

1.5 oz sharp cheddar cheese, grated

2 thin slices Bay city Sourdough

1 Tbsp. butter
 How It's Made:
In a bowl combine pumpkin puree, dijon mustard, and all spices and mix together

Butter the outside of the bread first

Evenly spread the inside of bread with the pumpkin mixture

Heat a skillet over medium heat

Add one butter side down to the pan and layer on cheese

Place other bread slice butter face up

Cook for 3-5 minutes depending on desired color and texture and flip

Cook for an additional 3-5 minutes
Calories 499
Total Fat 28g
Protein 16g
Sodium 640mg
Fiber 3g
Sugars 3g
Ready to Start Shopping?
Get everything you need online!
Shop Online