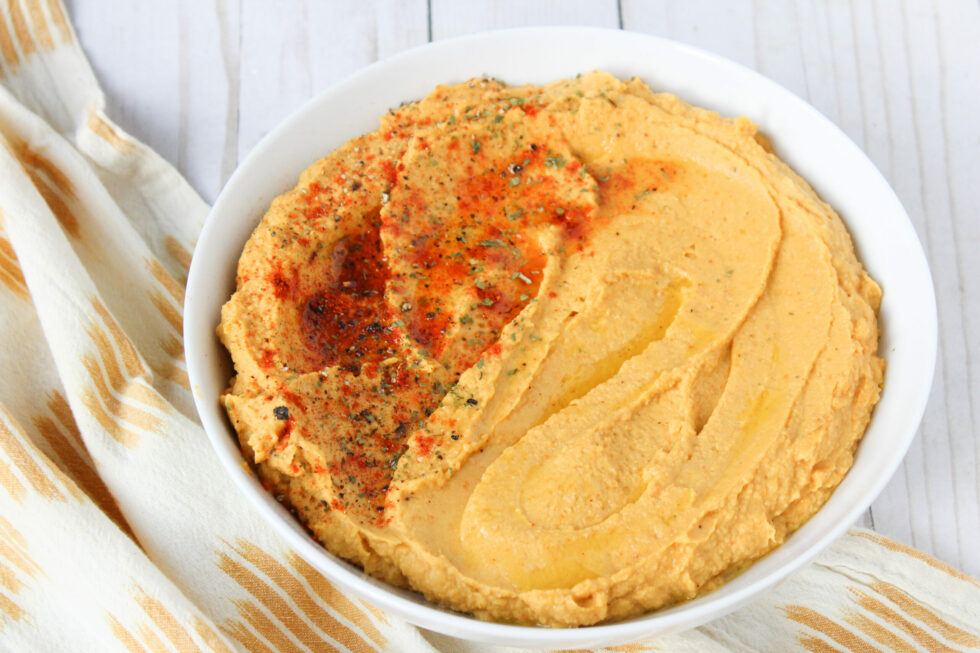 Pumpkin Hummus

Hummus is an excellent option for tailgating for everything from spreading on sandwiches to dipping pita chips or veggie chips. This nod to pumpkin has us fully immersed in the season's flavors without being too powerful. Grab your food processor and bowl ready for dipping.
What You Need
1 can Chickpeas, drained and rinsed
1 c. Pumpkin Puree
½ tsp. Salt
Pepper As Desired
½ tsp Chili Powder
½ tsp Ground Cumin
1 Tbsp. Avocado Oil 
2 Tbsp. Tahini
1 Lemon, Juiced and zested
2 Cloves of Garlic
 How It's Made:
Add all ingredients to a food processor and blend until desired consistency
Calories 131
Total Fat 8g
Cholesterol 0mg
Sodium 150mg
Carbohydrates 11g
Fiber 3g
Sugar 1g
Protein 4g
Ready to Start Shopping?
Get everything you need online!
Shop Online