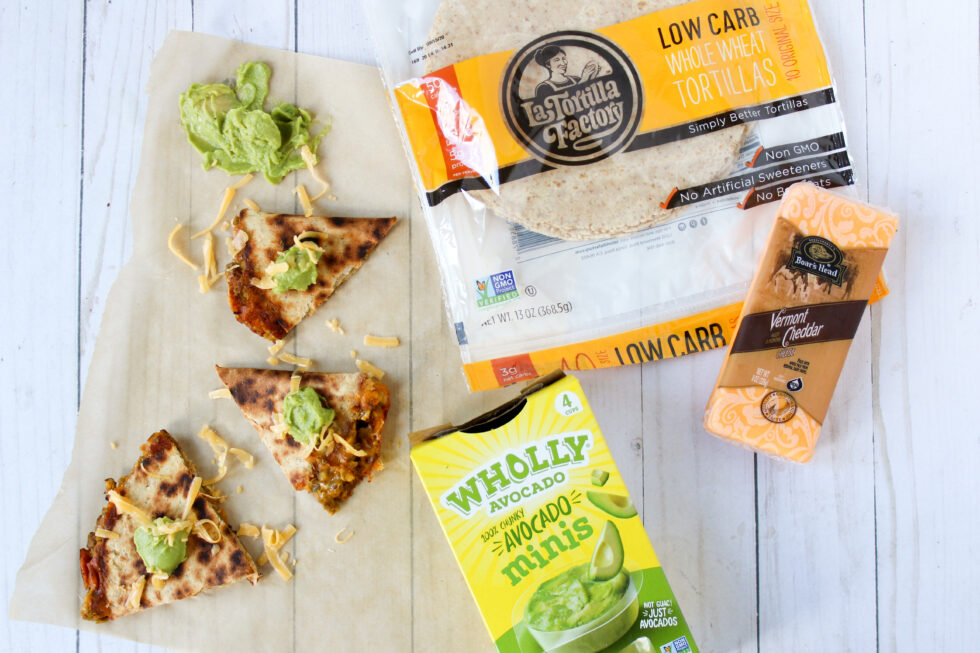 Pumpkin Lentil Quesadillas

Think a nod to a spicy hummus with a fall cheesy kick. These kid-friendly quesadillas are sure to wow the family and keep you full for a sports, homework, or family game night with the strong fiber content!
What You Need
2 High Fiber Tortillas

2 oz cheddar, shredded

4 Tbsp. Canned pumpkin

½ c. Lentils, dried (or any bean)

1 c. Bone broth

2 tsp. Chipotles in adobo sauce

¼ tsp pumpkin pie spice

¼ tsp cumin

¼ tsp garlic powder
 How It's Made:
In a sauce pan bring bone broth to a boil and cook lentils until tender

Add ½ c. cooked lentils, canned pumpkin, chipotles in adobo, pumpkin pie spice, cumin, and garlic powder to a bowl and create a paste like texture

Warm a skillet over medium high heat

Put half of the mixture onto one tortilla and spread in an even layer all over and place on the skillet

Put half of the cheese on one side of the tortilla

About 3 minutes in to cooking flip the non-cheese side of the tortilla over to create a half and cook for an additional minute

Flip the whole tortilla on to the other side and cook for 1-2 minutes to desired crispness

Enjoy plain or top with desired toppings like guacamole, cheese, greek yogurt, salsa, etc.
Calories 240
Total Fat 12g
Protein 16g
Sodium 404mg
Fiber 11g
Sugars 2g