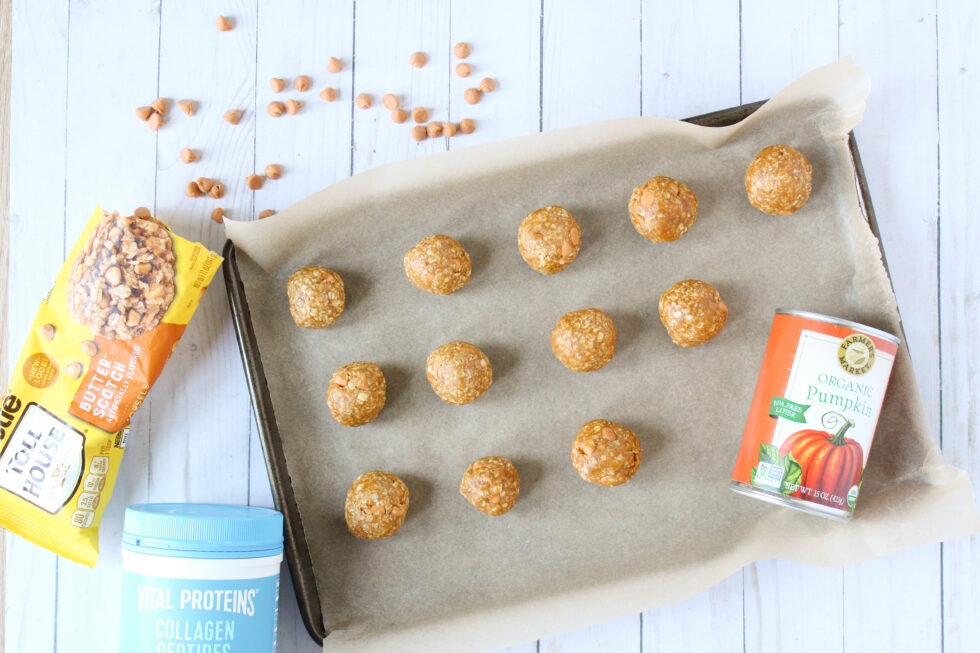 Pumpkin Oat Protein Balls

Need a snack the kids can help you whip up in less than 10 minutes? We've got you covered with this 2 step peanut butter pumpkin no-bake balls!
What You Need
1 ½ c. Quick Oats

⅓ c. Peanut butter

½ c. Canned Pumpkin

1 tsp. Pumpkin Pie Spice

1 tsp. Vanilla extract

½ c. Butterscotch chips

5 scoops collagen powder
 How It's Made:
Combine all ingredients in a bowl and form them into 1 inch balls 

Store in an airtight container in the fridge for a week or freezer for longer if desired
Calories 113
Total Fat 5g
Protein 5g
Sodium 46mg
Fiber 1g
Sugars 5g
Ready to Start Shopping?
Get everything you need online!
Shop Online