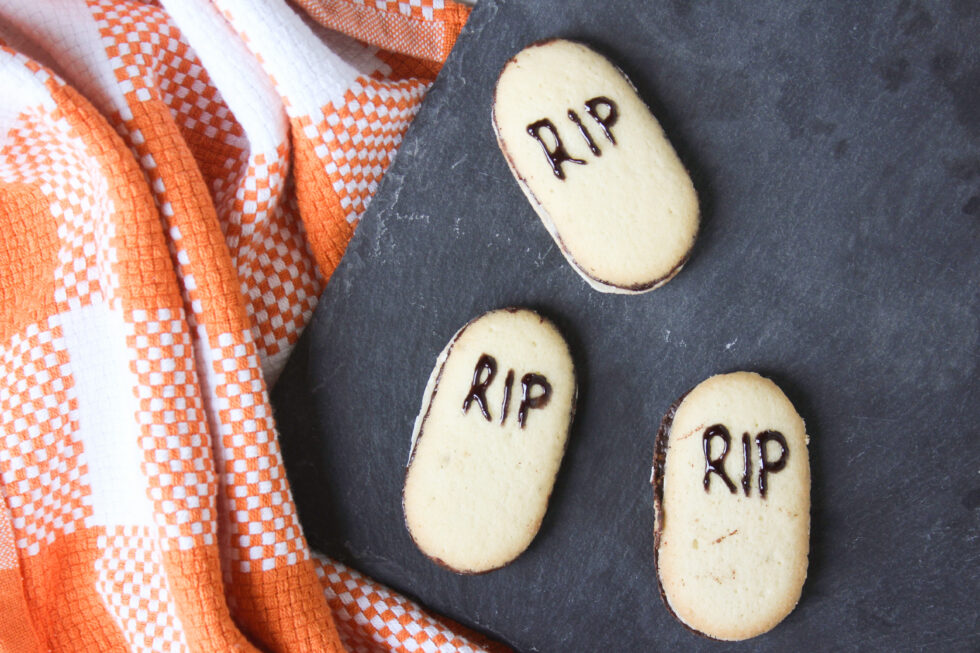 Quick Cookie Headstones

Homemade is great and all but quick hosting hacks are always welcomed in our homes. Individual cookies like these make the perfect addition to pudding cups, premade individual cupcakes, premade individual brownies, cakes, and so on. It's an easy way to quickly elevate your hosting experience with minimal effort. 
What You Need
1 Tbsp. Black icing
1 bag Milano cookies
 How It's Made:
With a small tube of black icing gel thinly write "R.I.P" on the cookie

Serve as is or stick in a cupcake/cake
Calories 60
Total Fat 3g
Protein 0g
Sodium 20mg
Fiber 0g
Carbohydrates 7g
Ready to Start Shopping?
Get everything you need online!
Shop Online