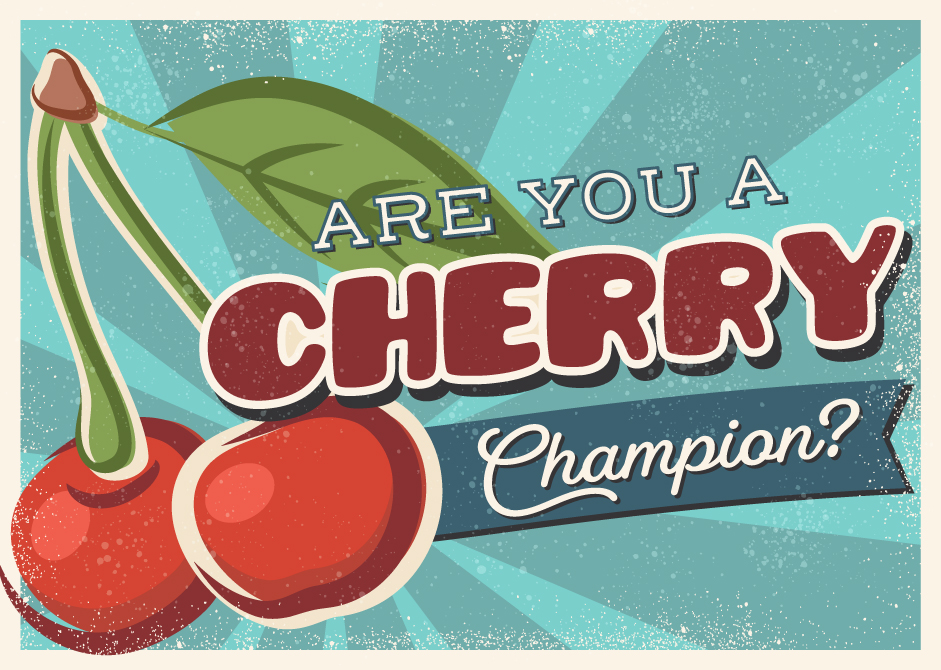 QUIZ: Are You A Cherry Champion?
Are You A Cherry Champion?
Answer a few questions to test your knowledge of this fan-favorite stone fruit!
What flower family are cherries in? Hint, it also includes apples, pears, peaches, almonds, plums and apricots.
What nutrients are cherries full of?
Cherries are rich in antioxidants and anti-inflammatory compounds such as:
True/False: Cherries contain polyphenols which support overall health and the immune system.
True/False: The potent polyphenol content in cherries may help fight cellular damage and may protect against certain cancers.
Research has found eating cherries may reduce what diseases possibly from their anti-inflammatory compounds
Fatty Liver Disease & Mononucleosis
---
Gout & Arthritis Symptoms
---
True/False: Even though sweet cherries are typically sold by themselves and eaten whole while tart cherries are often used in pies and baking, both have a similar nutritional makeup.
Tart cherry juice is a good source of which minerals:
Cooper, Selenium, and Zinc
---
Iron, Calcium, Zinc, Potassium, and Magnesium
---
Folate, Vitamin A, Vitamin K
---
True/False Some research has shown faster recovery times in athletes when drinking 2 ounces of tart cherry juice for 8 days.
Tart cherry juice contains ____________, which is a precursor to melatonin and may improve sleep quality.
Share the quiz to show your results !
Subscribe to see your results
Cherry Trivia Quiz
I got %%score%% of %%total%% right
%%description%%