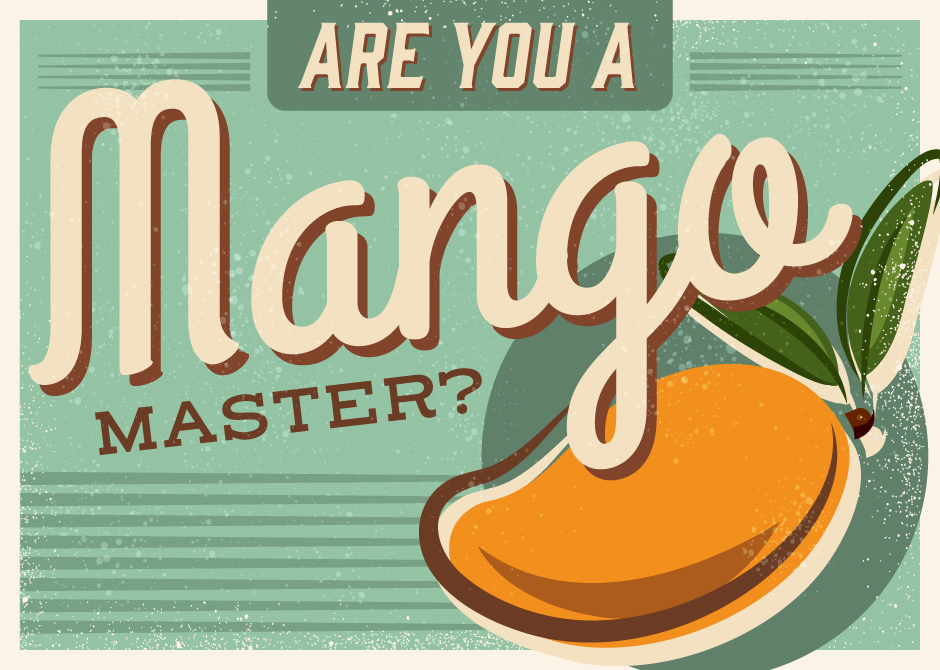 QUIZ: Are You A Mango Master?

Answer a few questions, and test your knowledge of marvelous mangos.

You might learn a few new things!

Mangos should be stored:

Stored at room temperature, then moved to the refrigerator
---
One serving of mango has:
One serving of mango contains:
All of the above: Mangos provide the "ABC's" of vitamins
---
True/False: Mangos are related to cashews and pistachios
Studies on mangos have explored the potential impact of mangos on
True/False: Color isn't the best indicator of a ripe mango. Instead judge with a squeeze: ripe mangos will "give' slightly, similar to a ripe avocado.
Mangos are high in vitamin C, which helps support
True/False: Mangos have natural tenderizing properties, making them a great ingredient in marinades.
Mangos contain nutrient(s) linked to skin health, including:
Share the quiz to show your results !
Subscribe to see your results
Mango Trivia Quiz
I got %%score%% of %%total%% right
%%description%%