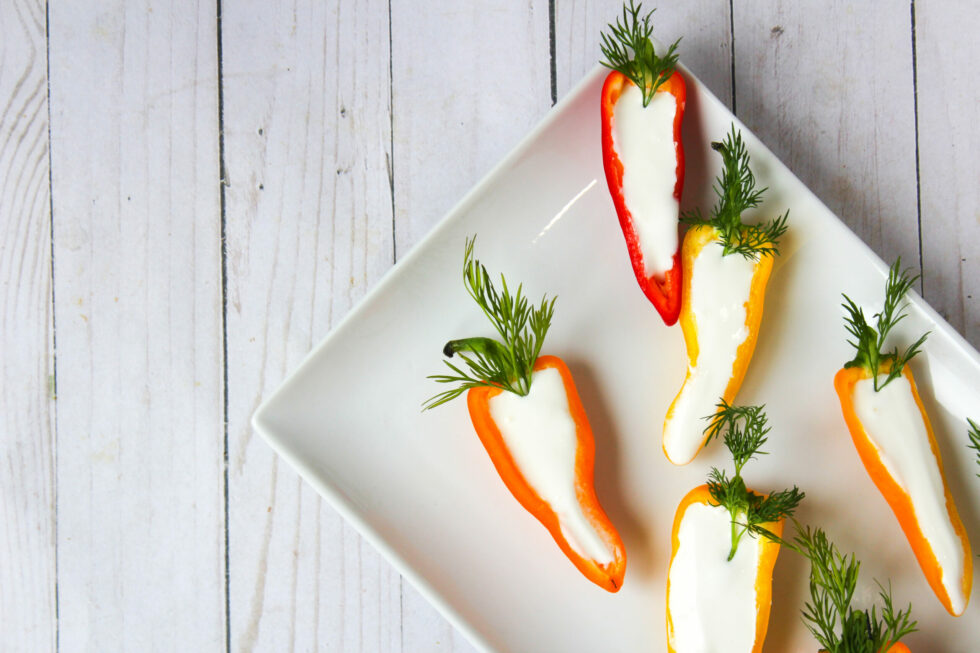 Ricotta Stuffed Peppers

Looking for an Easter appetizer with just a few simple ingredients? This one has us hopping all the way to the grocery store! It's simple, creamy and your little bunnies might like it too.
What You Need
1, 16oz bag Mini bell peppers
1 lemon, zested
15 oz part skim ricotta
Salt and Pepper as desired
½ of a 2 oz pkg. of Dill
 How It's Made:
Cut the bell peppers in half

Seed out the inside

In a food processor add ricotta, lemon zest, salt and pepper and let run for 1 minute until creamy texture

Place in fridge for 15 minutes 

Fill peppers with the dip

Garnish with the dill as the "stem"
Calories 69
Total Fat 3g
Cholesterol 11mg
Sodium 38mg
Carbohydrates 7g
Fiber 2g
Sugar 2g
Protein 5g
Ready to Start Shopping?
Get everything you need online!
Shop Online