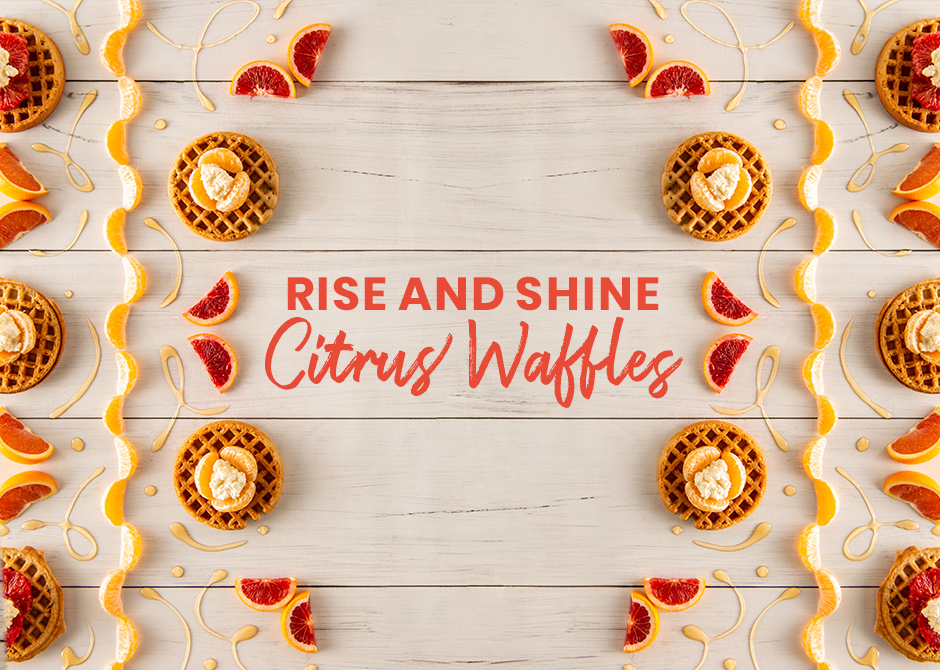 Rise & Shine Citrus Waffles

With these zesty waffles as your morning go-to, you know it's going to be a good day.
Kodiak Cakes

Ⓡ

Buttermilk & Vanilla Frozen Waffles

15 oz. part-skim ricotta

2 raspberry or cara cara oranges, peel and pit removed, sliced or segmented

1 ¼  cup frozen O Organics

Ⓡ

Wild Blueberries, thawed

3 Tbsps raw, local honey
Cook waffles according to manufacturer's instructions.

In a small bowl, stir ricotta and honey together.  

Chop orange slices into 1-inch pieces.

Top each waffle with ricotta and fruits; serve.

Calories 245
Total Fat 9g
Chol 15mg
Protein 11g
Sodium 236mg
Total Carbs 33g
Fiber 5g
Sugars 9g

Get everything you need online or in-store!


Download our quarterly guide for an exclusive taste of the latest health and wellness trends, brought to you by Market Street's Registered Dietitians.