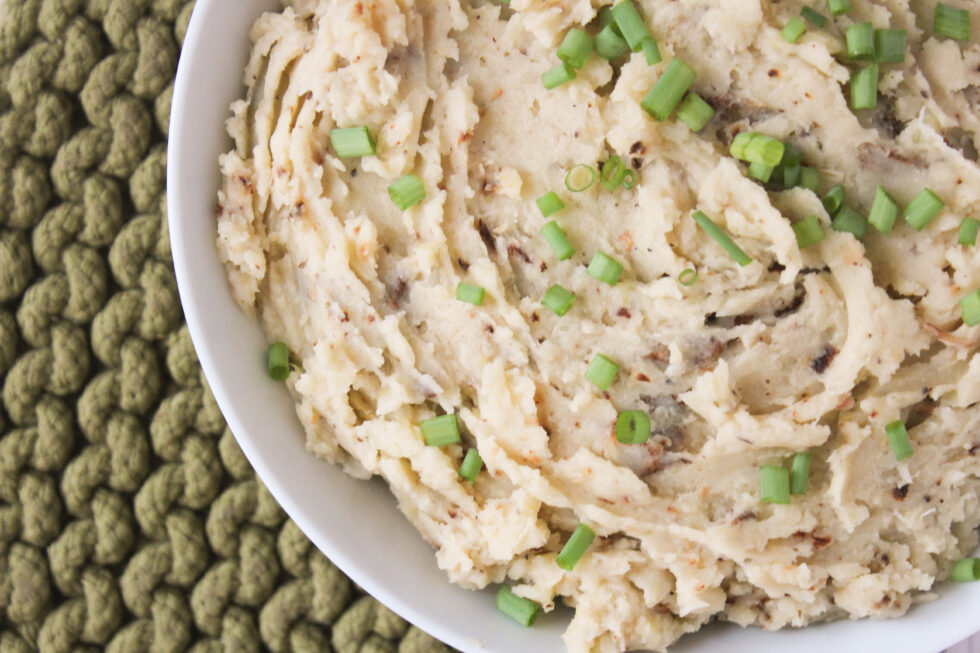 Roasted Cauliflower Mashed Potatoes

Cauliflower mashed potatoes aren't new to the game but we've put a delicious sin on them sure to wow your table and perfect to pair with the flavors of the holiday!
What You Need
2 heads cauliflower
1 lb potatoes
½ c. ultrafiltered skim milk
2 Tbsp. Butter
1 tsp. Salt
1 tsp. pepper
 How It's Made:
Preheat oven to 450 degrees

Roughly chop cauliflower

Place on a pan to roast for 40 minutes

Mash lightly with a fork

Poke holes in the potatoes

Microwave for 8 minutes on 1 side and then flip them and microwave for an additional 8 minutes

Put potatoes in a stand mixer or a bowl with a hand mixer with salt, pepper, and butter and mix for 2 minutes

Combine all the ingredients together and mix until well incorporated
Calories 220
Total Fat 7g
Protein 11g
Sodium 723mg
Fiber 10g
Carbohydrates 35g
Ready to Start Shopping?
Get everything you need online!
Shop Online