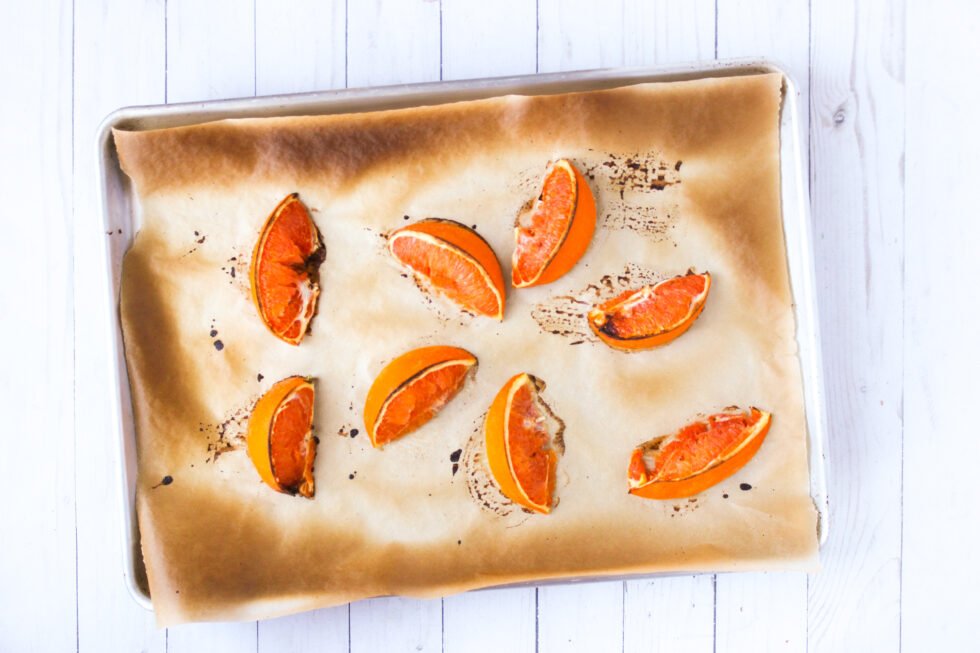 Roasted Citrus

Bring out the natural sweetness in your fruit by concentrating the juices by roasting them! With citrus being in season right now it's even better to extract those delicious flavors. Roasted fruit makes the perfect addition to any sauce going on top of meat, over desserts, or even adding it to cereal.
 How It's Made:
Preheat oven to a broil

Cut each orange into 6 wedges

Place oranges on a baking dish lined with parchment

Broil for about 5 minutes
Calories 31
Total Fat 0g
Protein 1g
Sodium 0mg
Fiber 1.5g
Carbohydrates 8g
Ready to Start Shopping?
Get everything you need online!
Shop Online