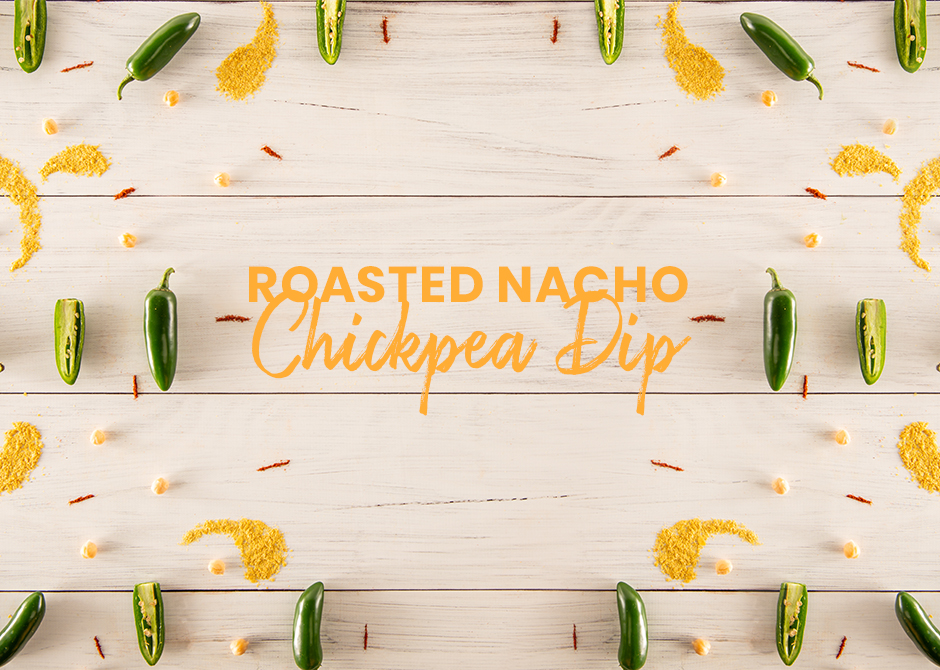 Roasted Nacho Chickpea Dip

Chickpeas are the snack of choice this season; they're more filling, pack more flavor than tortilla chips, and offer a protein-powered punch too! Step away from the cheese and carbs by giving this roasted nacho-inspired recipe a place at your watch party table instead.
2 (14 oz.) cans chickpeas, drained and rinsed

1 Tbsp jalapeno juice

3 Tbsps nutritional yeast
1 Tbsp olive oil

2 tsps chili powder

1 tsp onion powder
Preheat your oven to 400°F.

In a bowl, mix your chickpeas, jalapeño juice, nutritional yeast, olive oil, chili powder, onion powder, and salt.

Once combined, spread on a rimmed baking sheet and bake for 30 to 40 minutes, shaking occasionally to evenly distribute the chickpeas until they're crispy and delicious!

Calories 103
Total Fat 3g
Chol 0mg
Protein 5g
Sodium 187mg
Total Carbs 13g
Fiber 3g
Sugars 2g

Get everything you need to make our Roasted Nacho Chickpeas online or in-store!


Download our quarterly guide for an exclusive taste of the latest health and wellness trends, brought to you by Market Street's Registered Dietitians.