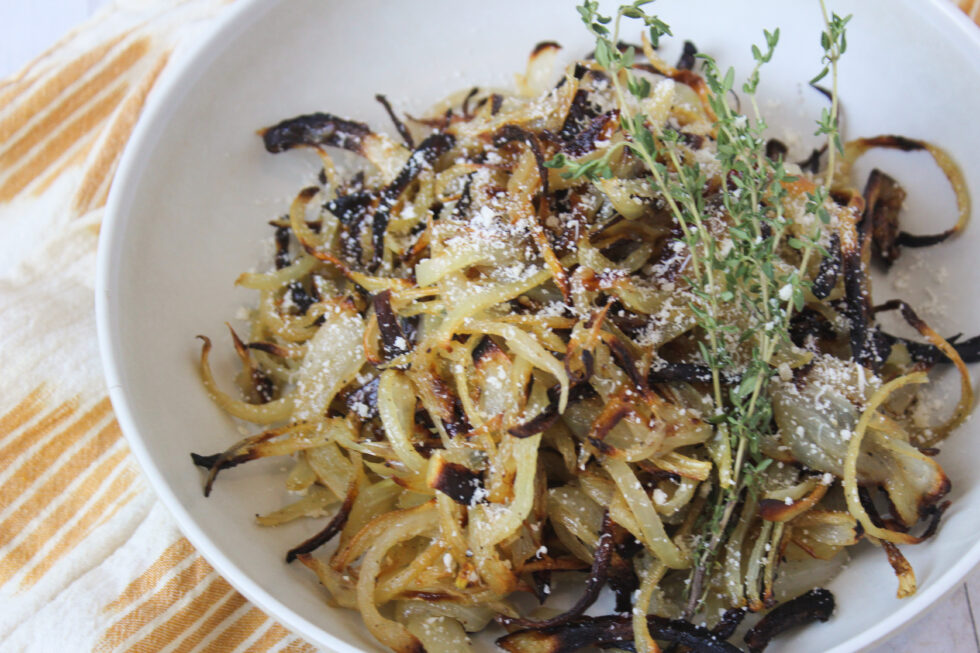 Roasted Parmesan Onions

These onions are sure to elevate your thanksgiving feast for pennies! Onions are a great flavor add while being an inexpensive grocery item. All this takes is a few tears (from the onions) and the work of a good oven and you're sure to have a hit.
What You Need
2 Tbsp. Butter
1 Tbsp. Olive Oil
1 tsp. Dijon Mustard
1 tsp. Dried Thyme
1 lemon, juiced and zested
2 medium Yellow Onions
2 Tbsp. Parmesan 
Salt and pepper to taste
 How It's Made:
Preheat oven to 400

Cut the ends off of the onion and make lengthwise cuts on the viens

Combine all other ingredients, besides parmesan in a bowl and coat onions

Bake for 30-35 minutes until little burned bits form

Sprinkle tops with parmesan cheese
Calories 84
Total Fat 7g
Protein 2g
Sodium 28mg
Fiber 1.5g
Carbohydrates 6g
Ready to Start Shopping?
Get everything you need online!
Shop Online