Saucy Fish Tacos

Dress up these delicious Saucy Fish Tacos any way you like with your favorite Blue Top sauce be it buffalo cayenne, lime jalapeno, poblano sesame, or so many more. Let your taste buds wander!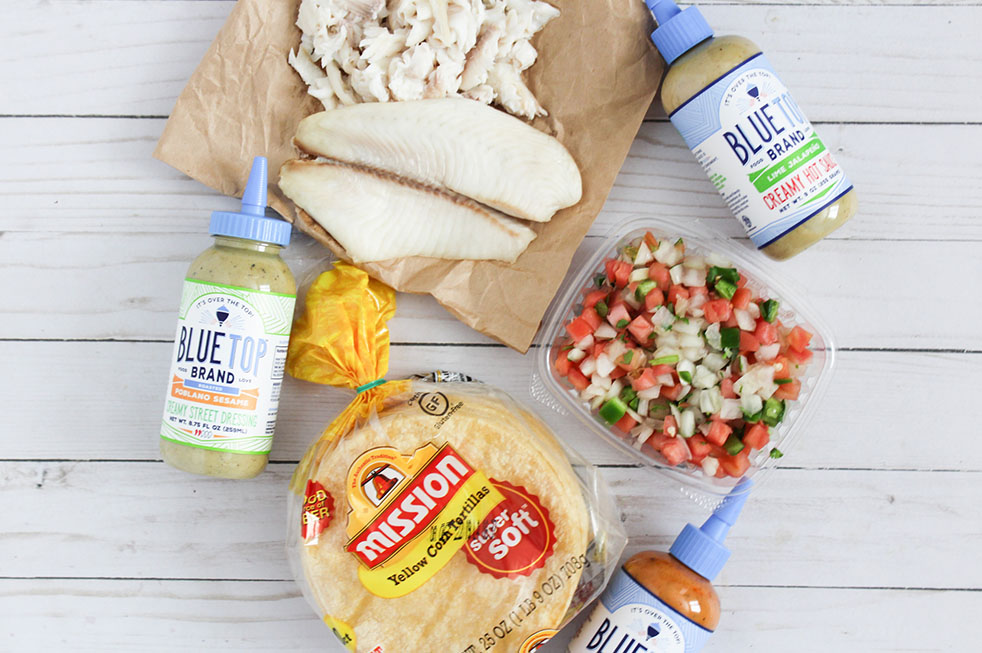 Directions
Preheat oven to 350 degrees Fahrenheit.
Cook fish for 20 minutes. (Short on time? Let our Seafood counter steam it for you while you shop!)
Build taco with corn tortillas at the base.
Place pico de gallo to liking, tilapia, lettuce on the top.
Drizzle Blue Top sauce on top.
Serves 4.
Nutrition: Calories 293, Carbohydrates 23 g, Sugar 4 g, Fiber 4 g, Protein 23 g, Fat 12 g, Cholesterol 45 mg, Sodium 200 mg.