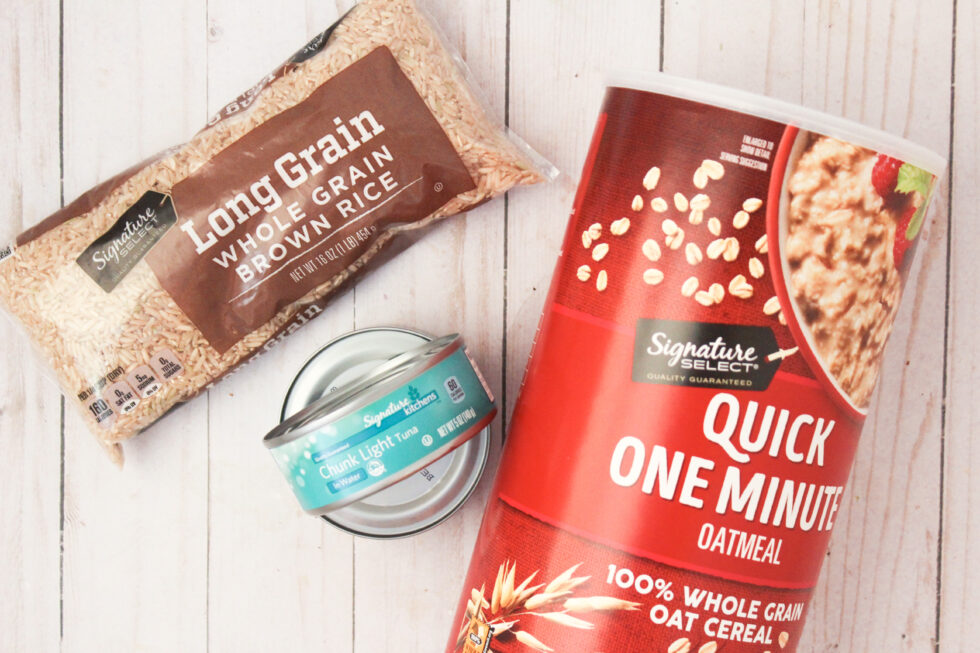 Save Your Pennies this Tax Day

We go in and out of phases of pinching our pennies but these ideas never go out of style as they are pantry staples and so versatile. So weather you are spending or saving your tax return this year, these are wonderful value ingredients:

Canned Fish

Increase the amount of fish you eat in your diet by opting for canned. With that option, you can mix this into a savory breakfast frittata, add some spices and turn it into fish tacos, add BBQ sauce and fake a 'pulled pork' (don't knock it till you try it), make fish cakes, fish and egg 'salad', topping it on a caesar salad, make a 'sushi roll' bowl, add it into a fried rice, and so many others. This would be our second favorite most cost effective meat protein.

Oats

With this versatile breakfast option it's not only good for that meal. You can puree these down and make flour, add additional ingredients and turn it into a dredge for a meat crust, or keep them whole and make muffins/energy bites/oatmeal bars or toast them up in your oven to make a quick granola. Not only is this cost effective, but it limits the amount of additional ingredients piling up in your pantry.

Dried Beans and Rice

Cooking beans and rice from their dry form are a great way to stretch many types of meals. Be it in a meat chili, blended with taco meat, pureed into a paste and mixed into a burger patty and so on. These shelf staples are an excellent choice to stretch meals in a cost effective and nutrient dense way.