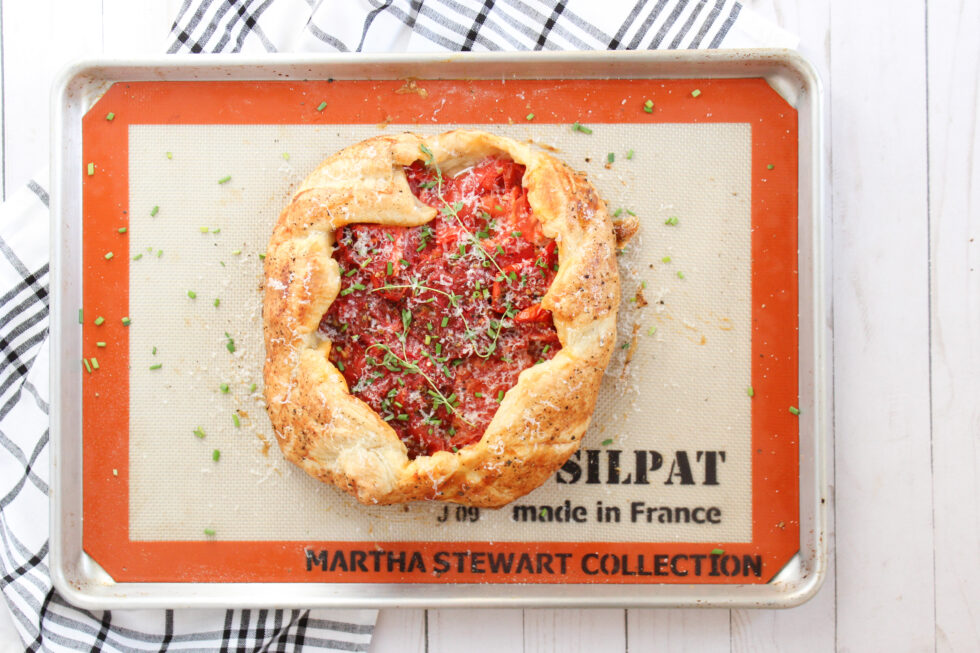 Savory Summer Galette

You can't go wrong with this summer savory dinner side dish or veggie filled brunch dish!
What You Need
1 sheet phyllo dough

1 lemon, zested and juiced (½ of it)

2 onions

3 heirloom tomatoes

2 oz Parmesan, shaved

1 pkg Thyme

1 pkg Chives
 How It's Made:
Preheat oven to 375 degrees

Let phyllo dough come to room temperature and roll out a little thinner

Cut and carmelize onions in a pan

Cut tomatoes in ¼ inch slices, combine in onions and lemon juice and zest

Place in the center of the dough

Fold over corners every 2 inches

Bake for 35 minutes

If it comes out too watery at the top, dab with a paper towel to absorb excess moisture

Top with Parmesan cheese, thyme and chives
Calories 116
Total Fat 4g
Protein 6g
Sodium 296mg
Fiber 2g
Sugars 5g
Ready to Start Shopping?
Get everything you need online!
Shop Online