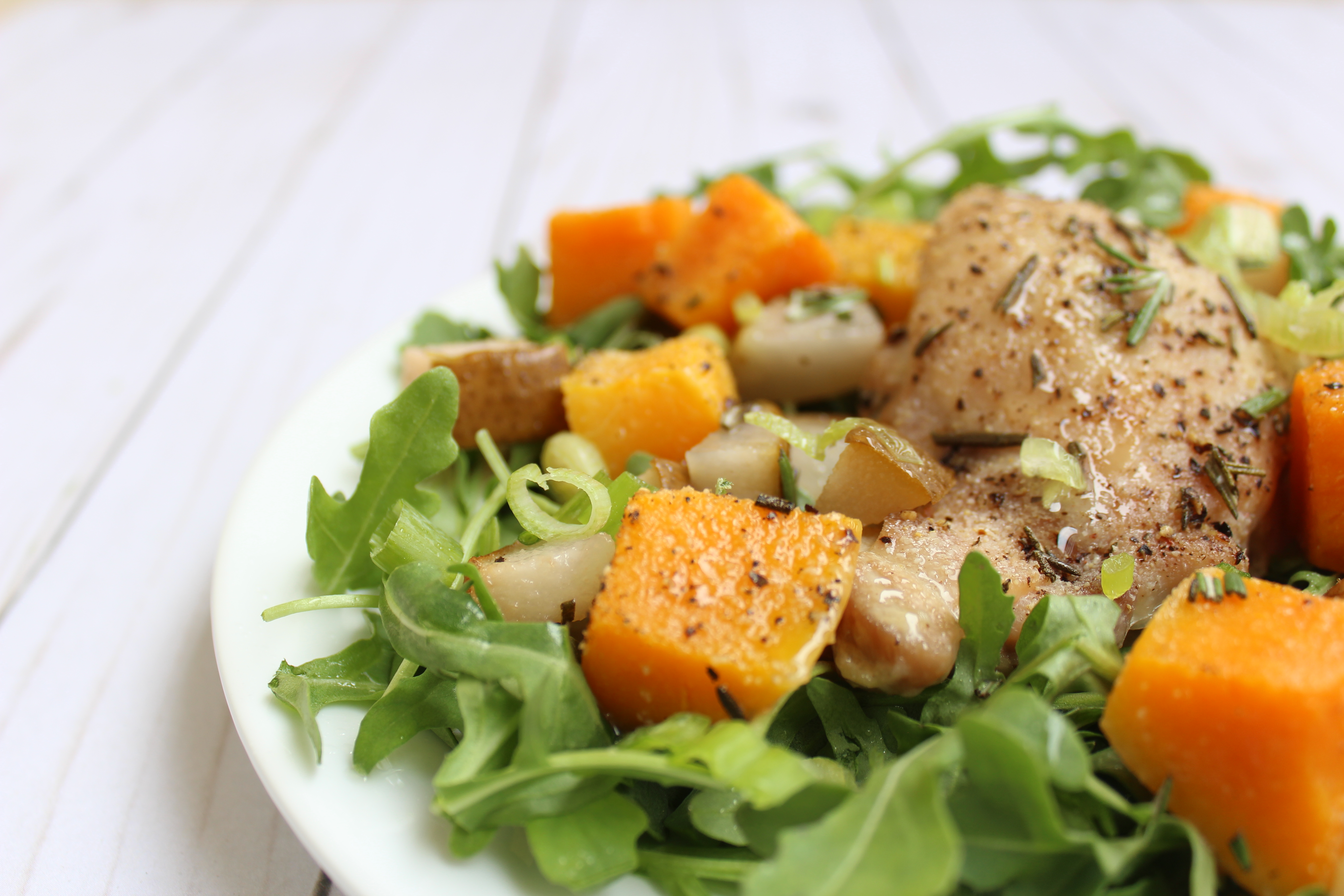 Sheet Pan Chicken Thighs
Ingredients:
2 lbs skinless chicken thighs
5 Tbsp. fresh rosemary
1 Tbsp. Garlic powder
2 medium pears
1, 10oz pkg pre-cut butternut squash
1, 12oz package of arugula 
1 bunch green onions
Directions:
Preheat oven to 350
Dice pears to about ½ an inch cubes
On 1 sheet pan place chicken thighs in the center and generously season with rosemary, salt, pepper and garlic powder
Place pears on one side and butternut squash on the other and sprinkle both with salt and cinnamon
Bake for 35 minutes
Dice green onions
Build 4 plates by starting with a base of arugula on each 
Layer the sheet pan contents evenly amongst the 4 plates
Sprinkle with green onions and enjoy.
Nutrition: Calories 462, Protein 30g, Cholesterol 130mg, Carbohydrates 24g, Fiber 5g, Sugar 11g, Fat 23g, Sodium 139mg