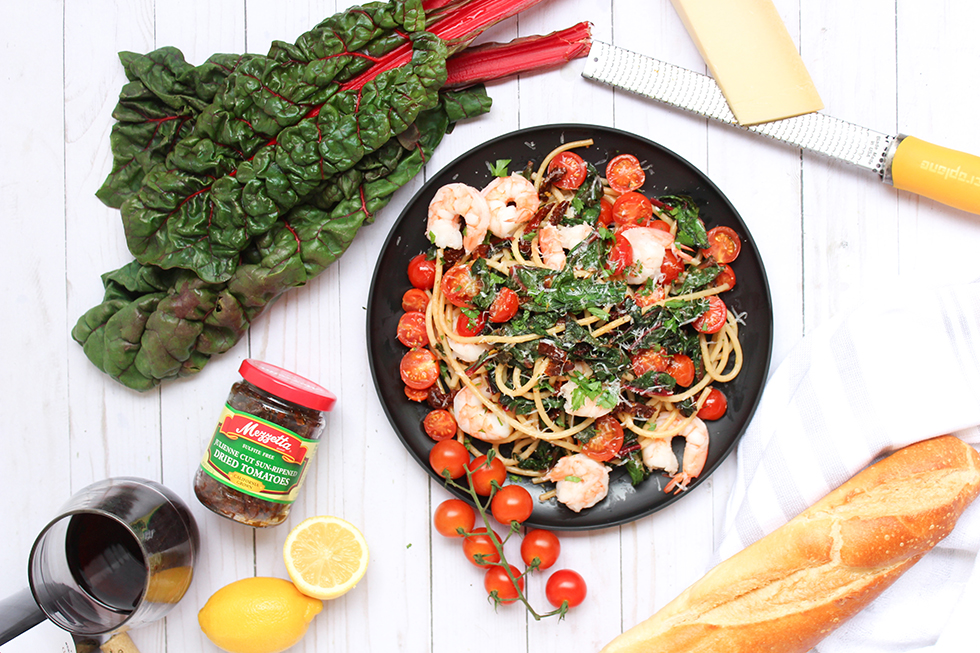 Shrimp Pasta for Two

Try this stunningly simple shrimp pasta recipe for your next at-home date night. It's sure to wow them!
What You Need:
1 pkg. Signature Reserve Bucatini pasta
 How It's Made:
Head to the seafood counter and ask for the shrimp, tails off, and steamed.
Boil 1 pot of water and pour ½ the package of bucatini pasta in when it comes to a boil.
Devein and chop swiss chard.
Place swiss chard in a pan to cook down.
Mince garlic and add to pan.
Slice cherry tomatoes in half and add to pan.
Add sun dried tomatoes and lemon juice and zest to pan.
Add steamed shrimp to pan.
Drain pasta and add to pan.
Toss in grated parmesan cheese and enjoy.
Wine Pairings
Need a wine pairing? Here's what our beer and wine steward recommends:
Red Wine
Save: Masi CampoFiorin
Splurge: Ca'Marcanda Promis Toscana
White Wine
Save: Pieropan Soave Pieropan
Splurge: Chassagne-Montrachet
Calories 488
Total Fat 11g
Chol 185mg
Protein 35g
Sodium 1294.5mg
Total Carbs 51g
Fiber 4g
Sugars 11g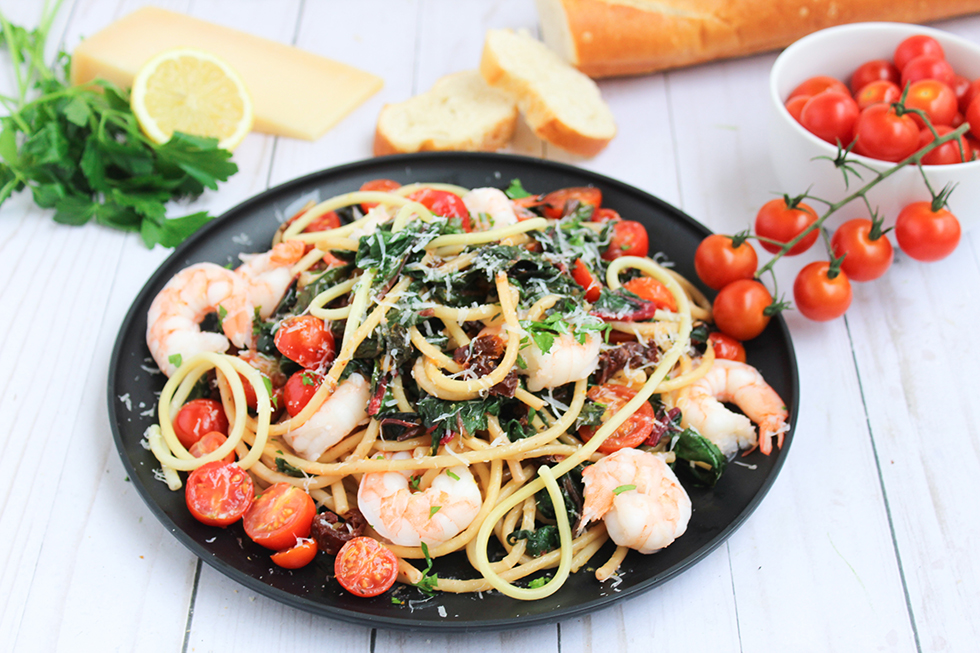 Ready to Start Shopping?
Get everything you need to make our Cottage Cheese Guacamole online!
Shop Online