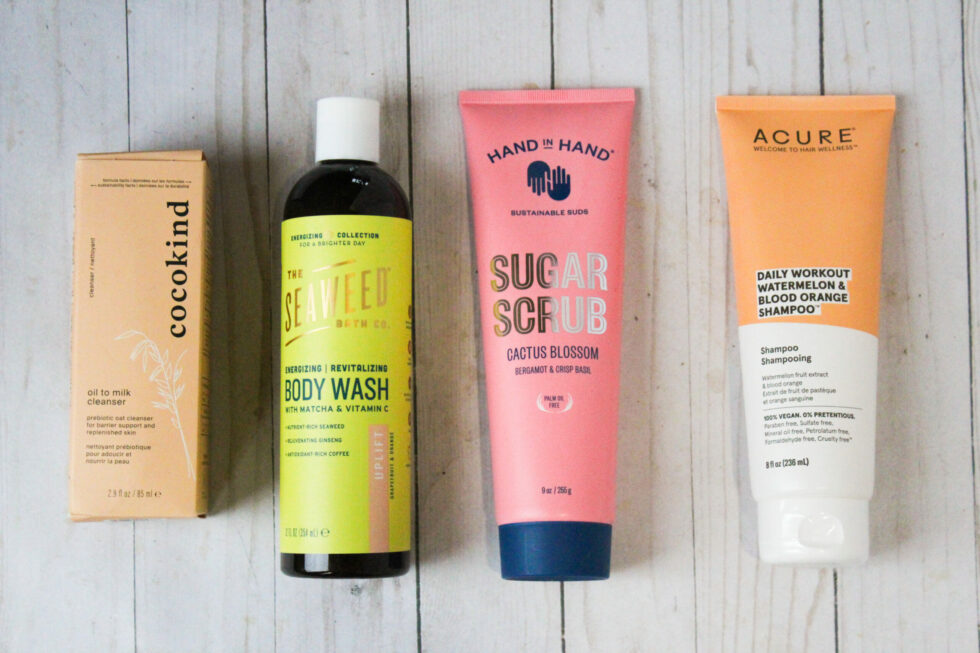 Skin-trition

While March is national nutrition month there are some great products to feed your skin with as well. We've talked about a few DIY options in the past and this year we're heading into the aisles for a few items that your skin can also benefit from. Be it helping slough off the dead skin cells, soaking in a bit more hydration or a fun revitalizing sheet mask we've collected a few of our favorites to share with you.

The Seaweed Co. Body Wash

Sustainably harvested Atlantic seaweed with 65+ vitamins and minerals nourishes the skin. All of their different blends have a unique scent and some fun properties in them like vitamin C, chamomile, ginseng, matcha, and so many more. Their morning and nighttime body wash have really upped the game in our daily routines to make it feel a little more luxurious. In addition to their great product, they proudly support marine mammal rescue and rehabilitation organizations.

Hand In Hand Sugar Scrub

Made with extra-fine sugar and coconut oil this scrub is so luxurious. Not only that, but the brand is vegan and cruelty free, palm oil free, and has a give-back program in place. 

Acure Shampoo

This shampoo is paraben free, sulfate free, mineral oil free, petrolatum free, formaldehyde free and cruelty free. This makes our hair feel clean even on the heaviest of workout days or when dry shampoo won't cut it. 

CocoKind 

This vegan, cruelty free, clean ingredients, sustainable packaging brand helps remove end-of the-day makeup, dirt, and oil at the end of the day helping our skin feel fresh. This product was new to us and we adore the scent and it's great packaging.