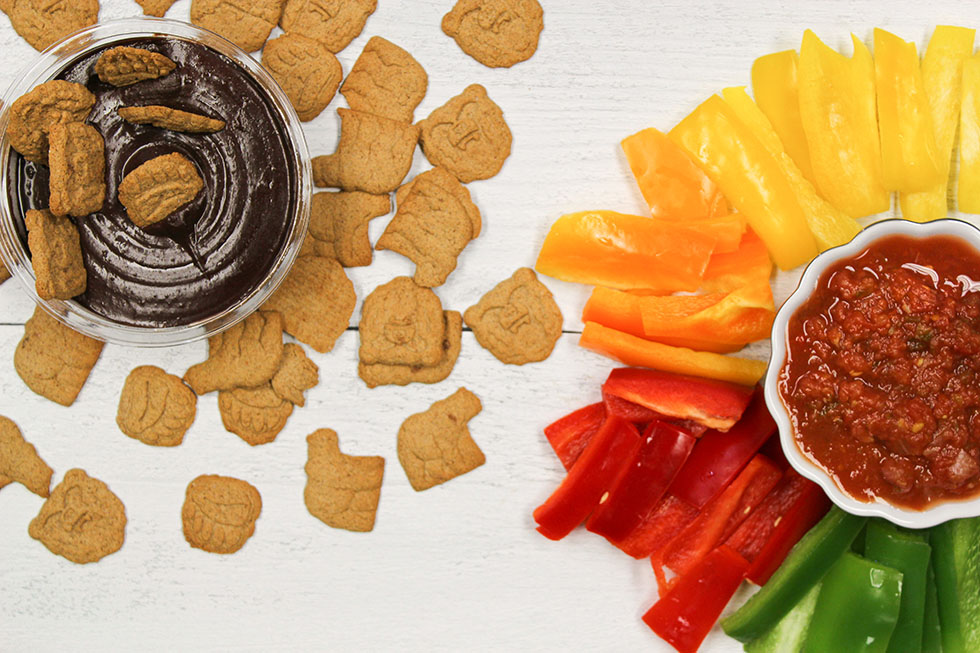 Smart Snacking

Have you ever had a hunger pain in-between meals? This is a very natural response your body produces to let you know it's hungry! You might be thinking, "I just ate 1 hour ago", or "I don't have time right now", or even "I don't like snacking". There are so many things that go through the mind in order to mitigate this response. Ask yourself this though, what if I had a snack and gave into this feeling of hunger? What would happen? Also, what would happen if you didn't?
Here are some nutrient packed solutions for a small snack that can help tide you over until your next meal:
Country Archer beef jerky w/ dried cranberries 

Pretzels and carrots with guacamole cups 

Pistachios, honey roasted cashews, and dark chocolate almonds

Beanitos chips with avocado mango salsa 

Justin's Dark Chocolate Peanut Butter Cups

Kodiak bear cinnamon crackers with dark chocolate hummus

Skinny dipped almonds

Boom chicka pop

Enlightened fava beans

Avocado chips

Greek yogurt with bear naked granola 

Mozzarella cheese with canned black olives

String cheese with cherry tomatoes 

Carrots, broccoli, and snap pears dipped in plain Greek yogurt mixed w/ buffalo sauce 

Assorted bell peppers dipped in salsa 

Sliced cucumbers and salt free fajita seasoning 

Grapes with yogurt covered almonds
Happy snacking!
Get everything you need for smart snacking this year online.
Shop Online