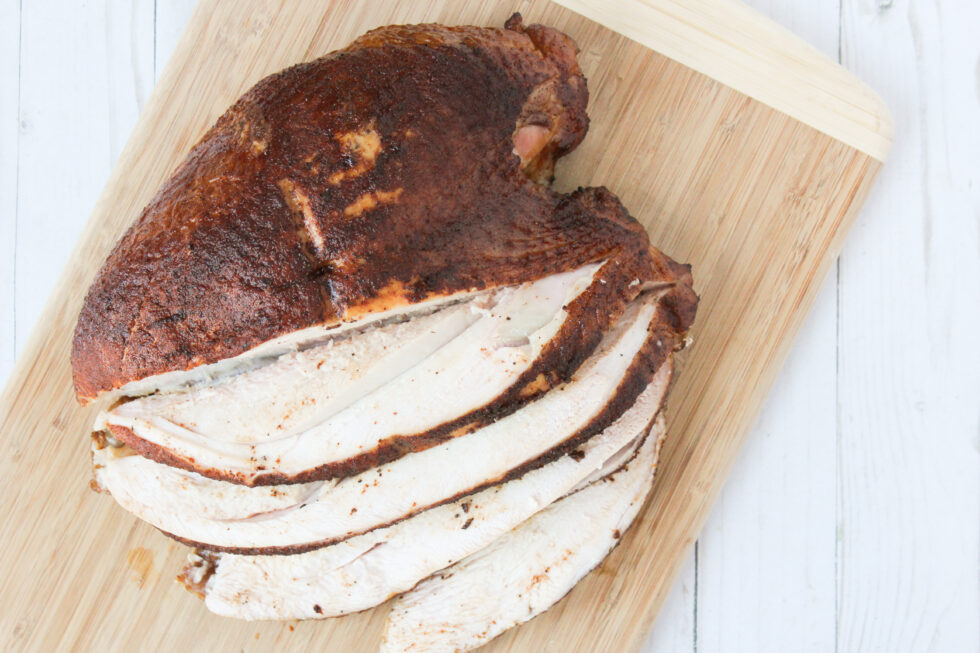 Smoked Turkey

Take your turkey in a different direction this year! We've seen baked, fried, and smoked turkey. This is our version of an easy, no hassle smoked turkey!
What You Need
1 lb. Turkey

¼ c. Twist'd Q Sweet Mesquite Chicken Rub
 How It's Made:
Pat turkey dry

Clean and pat dry 

Spatch cock (aka butterfly) your turkey

Season with rub

Marinate for 1-5 hours

Heat smoker to 250 degrees

Add turkey to smoker breast side up

Check back with smoker ever 30-60 minutes to make sure it maintains temperature between 200-250

Finishing internal temperature of your turkey will be 165. Depending on the size of your turkey estimate roughly about 30 minutes per pound. 

Wrap in aluminum foil and let rest for 30 minutes
Calories 180
Total Fat 0g
Protein 28g
Sodium 1078mg
Fiber 0g
Sugars 12g
Ready to Start Shopping?
Get everything you need online!
Shop Online