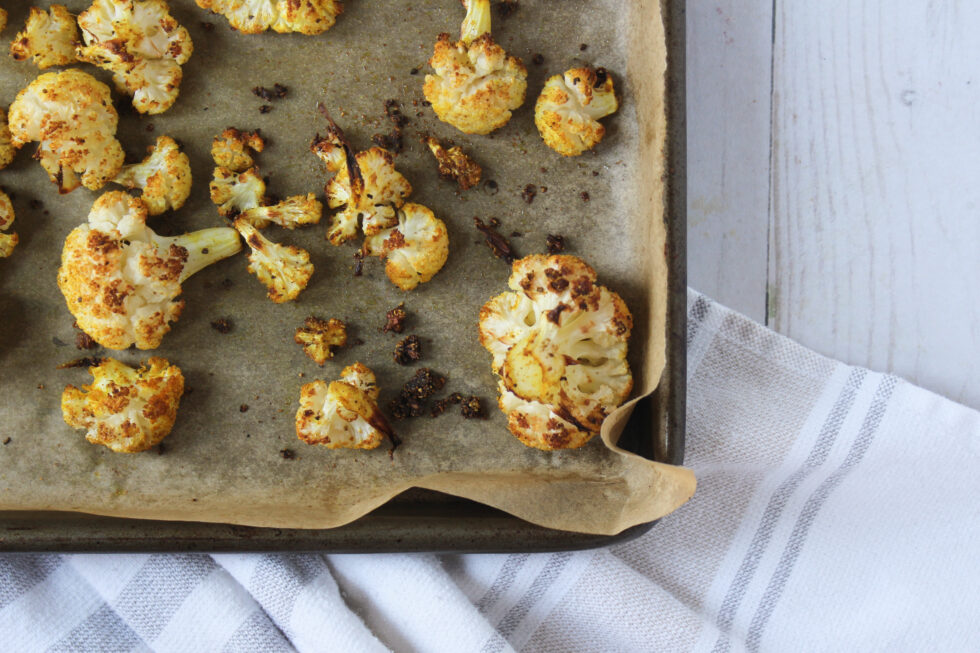 Spiced Roasted Cauliflower

Turmeric touts some pretty great health benefits but does it actually measure up? We should start off by saying that tumerican contains curcumin which is the property that gets the most hype. Probably the most well known one is that it has beneficial anti-inflammatory properties and is rich in antioxidants after tons of research out there.
What You Need
1 Tbsp. Garam Masala
1 Tsp. Turmeric
2 Tbsp. Olive Oil
1 large head Cauliflower
 How It's Made:
Preheat oven to 400

Line a baking sheet with parchment paper

Chop cauliflower into medium sized pieces

Drizzle olive oil over the cauliflower and toss to coat

Sprinkle spices over top of cauliflower and toss to coat

Bake for 20 minutes
Calories 112
Total Fat 7g
Protein 4g
Sodium 63mg
Fiber 4g
Carbohydrates 10g
Ready to Start Shopping?
Get everything you need online!
Shop Online