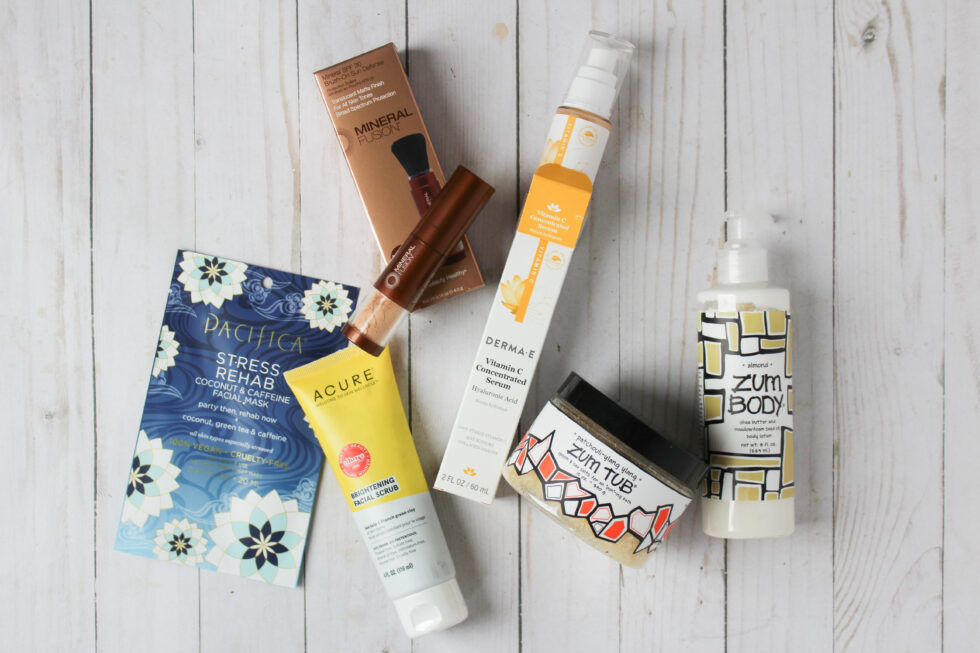 Spring Clean Your Beauty Products

Remember yesterday how we talked about cleaning through everything? We meant it down to your makeup bag and pile of skincare hiding under your bathroom vanity. Just like spices, these products can expire as well, making them less effective. We've talked about food as medicine and how it can be used as natural beauty before, and we want to quickly touch on some of our favorite beauty finds in the living well section to add in if you're finding yourself tossing out the old.
Alterain Sunscreen & Derma E Sunscreen

Protect your face from harsh UV rays while adding even coverage of your skin! You'll look great, and help protect your skin from cancer causing rays.

Mineral Fusion Brush On Sunscreen

The ultimate way to treat yourself this summer! This brush on sunscreen can help you reapply your sunscreen every 90 minutes during long days in the sun while still keeping a fresh face of makeup on.

Zum Bath Salts and Lotion 

Bath salts are an excellent way to relax and unwind from the day while allowing your skin a big drink of water to soak in all the benefits of the salts. Lock in that moisture with the lotion and your skin will be sure to thank you.

Acure Brightening Facial Scrub

Get your natural glow on with this

brightening facial scrub packed with

sea kelp to help soften and detoxify, while lemon peel and French green clay cleanse, and madonna lily brings the brightness to round out this refreshing facial scrub.

Pacifica Sheet Masks

Hit refresh on your selfcare routine with their assortment of sheet masks. Weather you need a little extra "repair" or boost in hydration, they've got you covered.