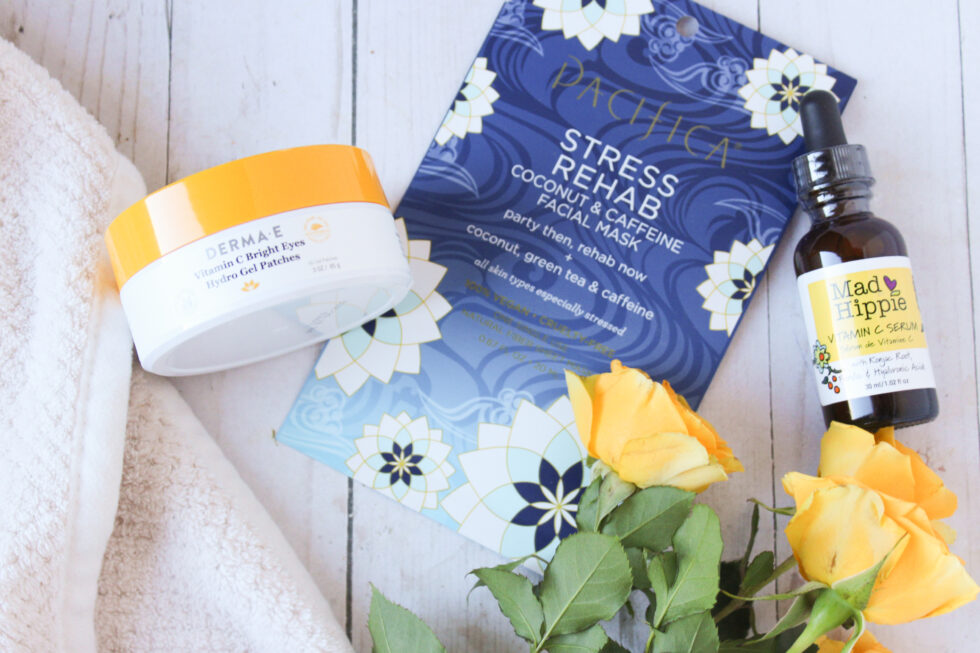 Spring Clean Your Beauty Routine

Spring is upon us! The weather is becoming nicer, the sun is out more, the birds and butterflies are gracing us with their presence. Spring marks the start of new beginnings, so why not spring clean your beauty routine and try a new product? 

Beauty Products Do Expire

Beauty products such as makeup, face wash, face masks, face serums, and lotions do expire. Like supplements, expired skincare products may not be as effective at cleaning and treating your face. Expired makeup could cause skin irritation due to a buildup of bacteria within the product. On the bottom or back of a beauty product, there may be an expiration date printed. If not, there should be a symbol of an open jar with a number on it that indicates how many months a product lasts after it's opened. 

Need to freshen up your routine?

Try one of our favorite brands from these clean beauty brands!

Beekeepers

This is a brand that is newer to our shelves and something you may think of ingesting rather than using as skincare. Most of their products are indeed supplements and meant to be ingested but the B. Powered Superfood Honey doubles as a face mask! Not only are you gaining good benefits when adding it to food but you can also gain the benefits when applied topically. It can help strengthen the moisture barrier and may even support collagen production. 

Pacifica

Pacifica is a 100% vegan, cruelty free skincare brand that also sells makeup, bath, and body care. While Pacifica products do contain fragrances, however they are all fragranced with natural essential oils that might be less irritating than artificial fragrances. Pacifica offers a variety of products such as Sea Foam Face Wash, Collagen Recovery Eye Cream, various sunscreens, body butter, all types of makeup products, shampoo, conditioner, and perfumes. Pacifica can help you spice up your beauty routine in all areas. 

Derma E

Derma E is a skincare brand that is 100% vegan, GMO-free, cruelty free and free of parabens, sulfates, petrolatum, mineral oils, phthalates, sodium lauryl sulfates. Derma E offers products for facial care, skin care, and hair care. Derma E focuses on sustainability and providing clean skincare for any skin type. Derma E offers products such as a hydrating gentle cleanser, eczema relief cream, detox scrubs, eye creams, face masks, facial oils, sun care, and skin care tools such as gua sha tool. 

Mad Hippie

Mad Hippie takes a holistic approach to skincare and beauty by encouraging the importance of love, health, confidence, optimism, and care for others. Mad Hippie is a brand that is 100% vegan, GMO-free, cruelty free and free of parabens, sulfates, silicon, phthalates, and sodium lauryl sulfates. Mad Hippie offers skincare, suncare, and cosmetics. Some of their products include a jelly cleanser, vitamin C serum, vitamin A serum, mineral sunscreen, cheek and lip tint, concealer, and mascara.