Spring Greens & Grains

Spring is here and so are the flavors. This light and fresh dish is perfectly paired for a quick weeknight side dish.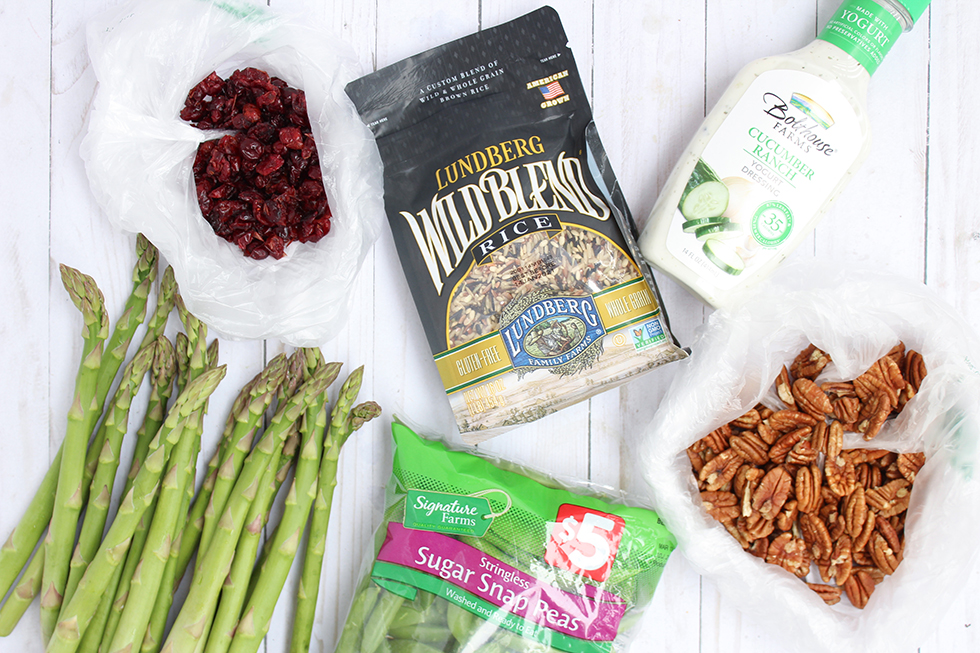 How It's Made:
Cook rice according to package's instructions.
Cut ends of asparagus and then cut again in half.
Cook asparagus and snap peas in pan to get a light browning on them.
Mix the rice and vegetables together in a bowl with cranberries, pecans, and dressing.
Calories 178
Total Fat 3.5g
Chol 2.5mg
Protein 5g
Sodium 148mg
Total Carbs 32g
Fiber 4g
Sugars 11g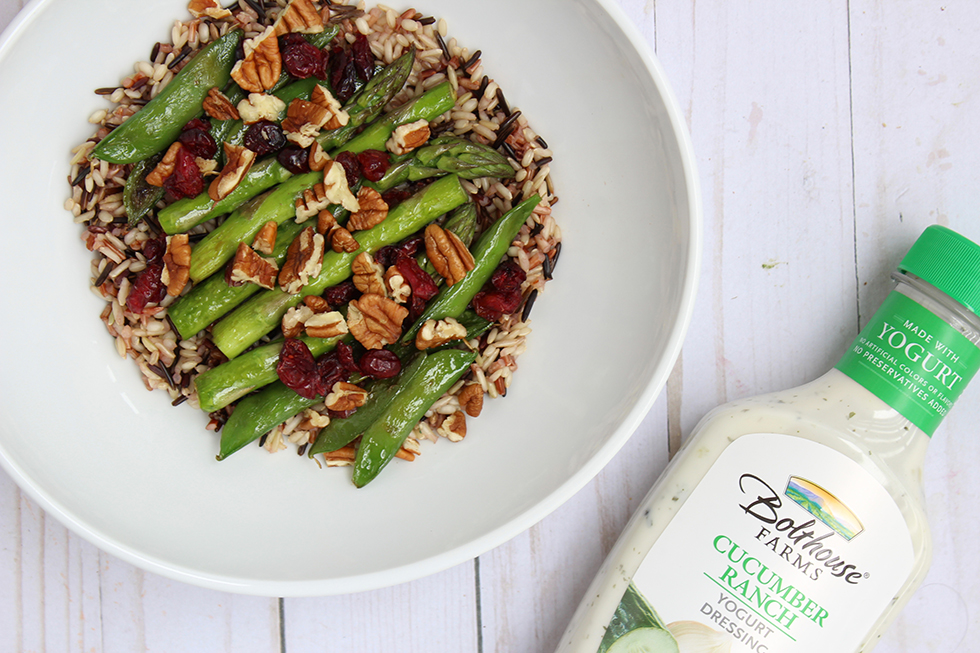 Ready to Start Shopping?
Get everything you need online!
Shop Online