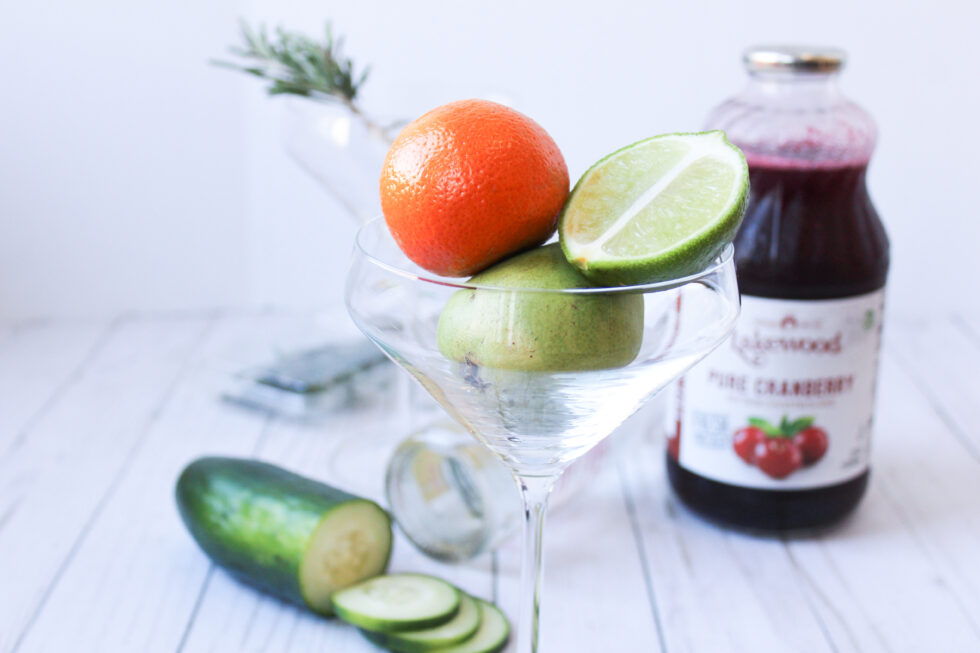 Spring Into Brunch Mocktails

What's brunch without a few drinks? Mocktails, also known as alcohol-free cocktails, have become more and more popular since anyone, even the kiddos, can drink them. Make your Mother's Day breakfast extra fancy with these recipes, or you can create your own mocktail! They're easy to make and you can find most ingredients at your local grocery store. Here are some tips if you're looking to create a 'better-for-you' version of a drink you already love: 
Choose fresh or frozen fruits, vegetables, and herbs with no added salt or sugar

Look for 100% juice over fruit cocktails

When it comes to canned fruit, look for fruits packed in water or 100% juice

Instead of simple syrup, you can leave it out or choose a sugar-free alternative

Seltzer water or zero calorie sodas can add bubbles and a bit of flavor without the added sugars
Spicy Strawberry Basil Mocktail
INGREDIENTS
2 Strawberries
4 Basil Leaves
½ Lemon
Dash of Cayenne
1 tsp. Simple Syrup
Seltzer water
DIRECTIONS
Cut up strawberries into smaller pieces and place in a glass

Rip basil leaves a few times and place in the glass

Cut lemon and squeeze into glass

(Add a dash of cayenne pepper? I don't know if it would taste good)

Muddle until combined, at least 1 minute

Add syrup and seltzer water, stir

Add ice as desired
Sunflare Mocktail
INGREDIENTS
2 clementines
1 tsp. ginger juice
1 tsp. simple syrup
2 oz. Cranberry juice
Humm Grapefruit Kombucha 
DIRECTIONS
Zest 1 clementine and place in a glass

Slice that same orange in half and squeeze into glass

Add ginger juice and simple syrup to glass and stir

Add cranberry juice and stir

Top with kombucha

Add ice as desired. Garnish with orange slices on the rim.
Citrus Explosion
INGREDIENTS
1 orange
½ lemon
1 oz. 100% Cranberry Juice
Waterloo Lime Sparkling Water
DIRECTIONS
Zest about half the orange and half the lemon and place into a glass.

Thinly slice orange and lemon and add a few to the glass and a few set aside for a finishing garnish

Add cranberry juice 

Top with sparkling water

Add ice if desired. Garnish with orange and lemon slices on the rim.
Cucumber Pineapple Mocktail
INGREDIENTS
2 sprigs of mint
2 thin slices of cucumber
¼ lime
Dash of cayenne
2 oz pineapple juice
Cucumber seltzer water
DIRECTIONS
Place mint into a glass

Squeeze lime into the glass

Add cayenne to the glass

Muddle until combined for 1 minute

Add pineapple juice and stir

Add seltzer water

Add ice if desired. Garnish with a slice of cucumber on the rim and a sprig of mint.
Pineapple Spritz
INGREDIENTS
1 tsp ginger juice
⅛ tsp turmeric
Dash of cayenne
1 lemon
3 oz pineapple juice
Seltzer water
DIRECTIONS
Zest ½ of the lemon half into a glass and cut it in half

Squeeze the juice of the zested half the lemon into the glass

Place ginger juice, turmeric, and cayenne into the glass

Add pineapple juice and stir

Top with seltzer water

Add ice if desired