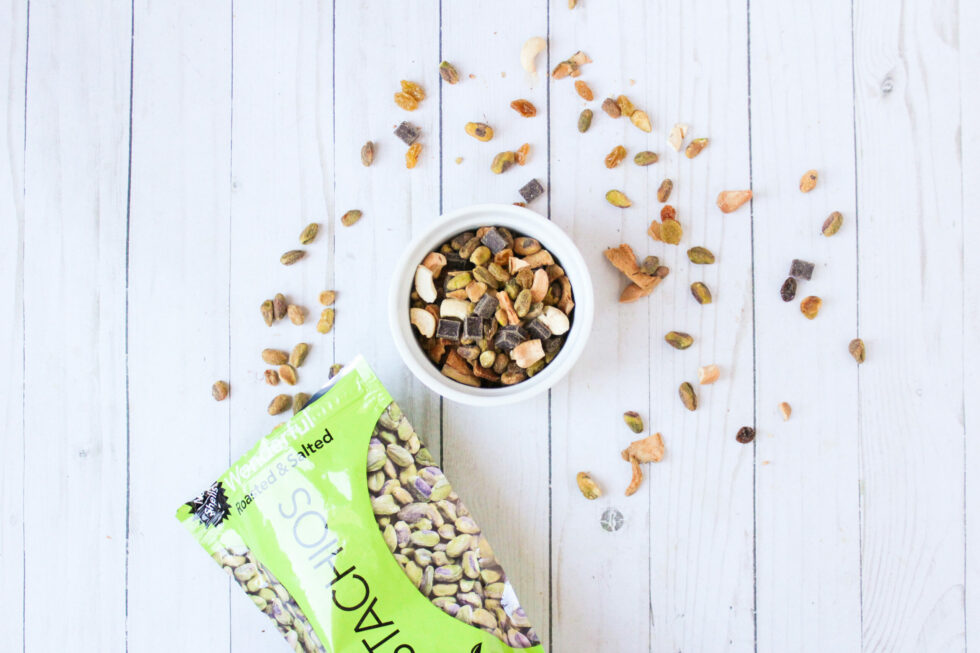 St. Patrick's Day Trail Mix

This subtly green trail mix gives us all the st. patricks day vibes and nutritionally we're here for it. If you want more green gracing your snack grab a bag of green dark chocolate m&ms to celebrate the season. The pistachios are dried apples play so well together and we can't wait for you to try it.
What You Need
1 Cup Wonderful roasted and salted Pistachios
½ Cup Cashew pieces
½ Cup Signature Reserve dark chocolate chunks
½ Golden Raisins
¾ Cups Granny smith apple crisps
 How It's Made:
Break granny smith apple crisps into medium size pieces

In a medium size bowl combine pistachios, cashew pieces, dark chocolate chunks, golden raisins, and granny smith apple crisps
Calories 171
Total Fat 10g
Cholesterol 0mg
Sodium 41mg
Carbohydrates 20g
Fiber 3g
Sugar 13g
Protein 3g
Ready to Start Shopping?
Get everything you need online!
Shop Online