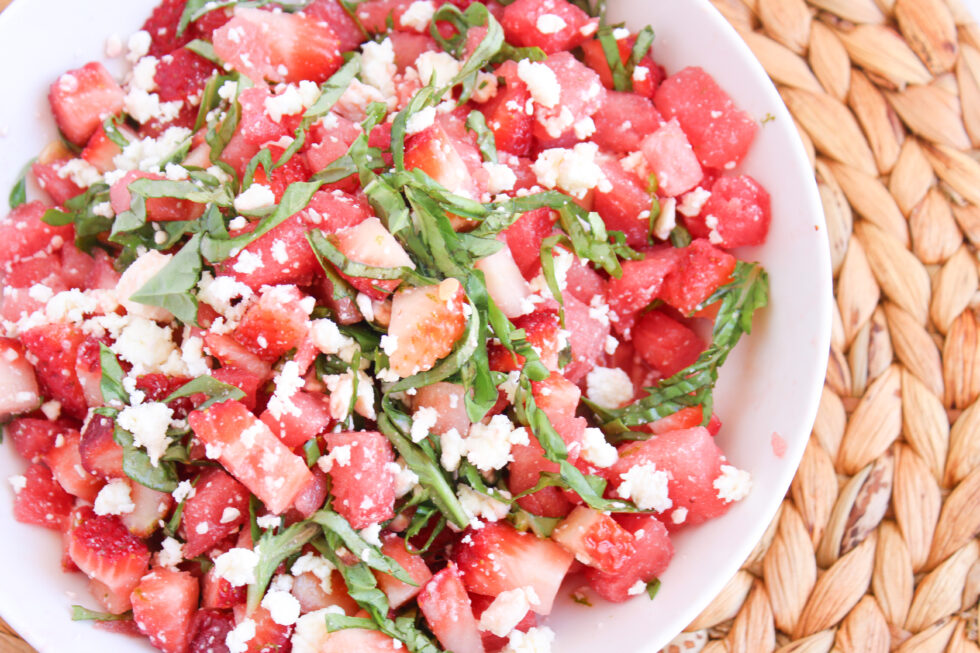 Strawberry Watermelon Basil Salad

Sweet summertime watermelon is in season, and you can elevate it with a few simple ingredients for your next snack or dessert!
What You Need
1 c. Strawberries, diced

1 c. Watermelon, diced

10 leaves Basil, chiffonade 

4 oz Feta
 How It's Made:
Combine all ingredients and enjoy
Calories 134
Total Fat 6.5g
Protein 5g
Sodium 262mg
Fiber 2.5g
Sugars 11.5g
Ready to Start Shopping?
Get everything you need online!
Shop Online