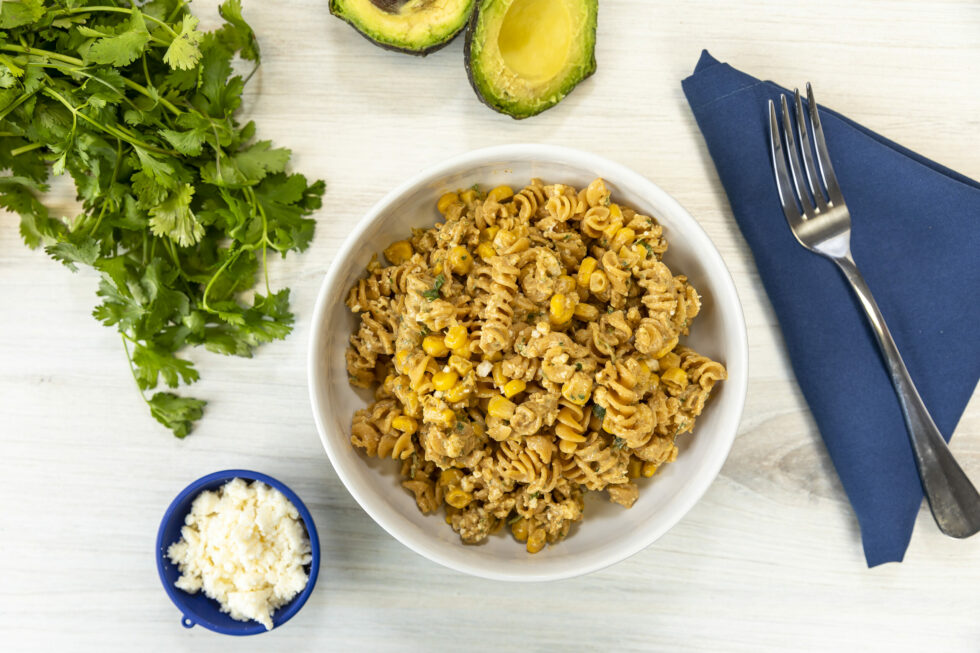 Street Corn Pasta Salad

Need a fresh spin on the tasty traditional? We've upped the fiber and protein as well. Eat this as a side dish or add a protein for an entree and you're sure to love it.
What You Need
1, 8oz Banza Shells
1, 15oz Can No Salt Added Corn
1 Small Avocado
2 Limes, Juiced and zested
⅓ C. Plain Nonfat Greek Yogurt
½ Tbsp. Chili Powder
½ Tbsp. Paprika
¼ bunch Cilantro
¼ C. Cotija Cheese
Salt and Pepper as Desired
 How It's Made:
Boil pasta for 1 minute less than package instructions

In a medium bowl, mash avocado

Mince cilantro

Add lime juice and zest, and greek yogurt, chili powder, paprika, and cilantro leaving a little for the topping

Add corn and pasta and gently toss to combine

Top with leftover cilantro and cotija cheese
Calories 163
Total Fat 5g
Cholesterol 4mg
Sodium 72mg
Carbohydrates 24g
Fiber 5g
Sugar 4g
Protein 8g
Ready to Start Shopping?
Get everything you need online!
Shop Online