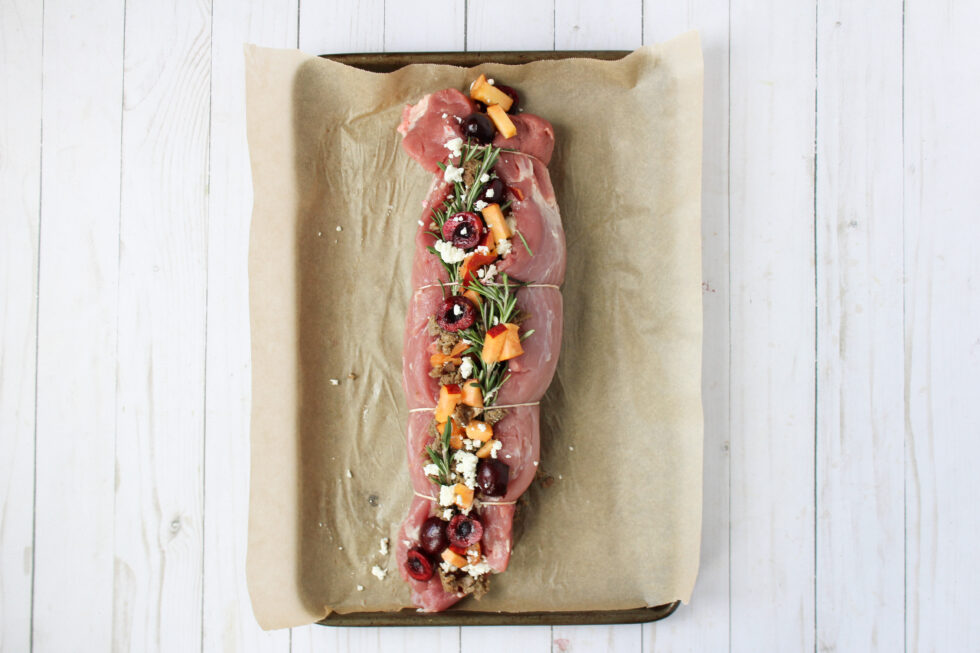 Stuffed Cherry & Rosemary Pork Tenderloin

This stunning pork loin is sure to be a crowd pleaser not only from a visual standpoint but also with the fruit stuffed inside.
What You Need
1 small Pork Tenderloin

5 oz Hot pork Sausage

1 pkg. Rosemary

½ c. Cherries, pitted and sliced

½ c. Peach, pitted and diced

3 oz. Feta

4, 12 inch pieces of twine
 How It's Made:
Preheat oven to 350 degrees

Brown up sausage

Take a sheet pan and lay down a piece of parchment paper

Lay twine down evenly divided between 4 sections

Lay pork tenderloin on top and butterfly open

Stuff tenderloin with sausage, cherries, peaches, feta and rosemary

Tie up pork tenderloin in 2 knots and cut off excess

Cook until pork reaches internal temp of 165
Calories 100
Total Fat 6g
Protein 9g
Sodium 300mg
Fiber 0g
Sugars 3g
Ready to Start Shopping?
Get everything you need online!
Shop Online