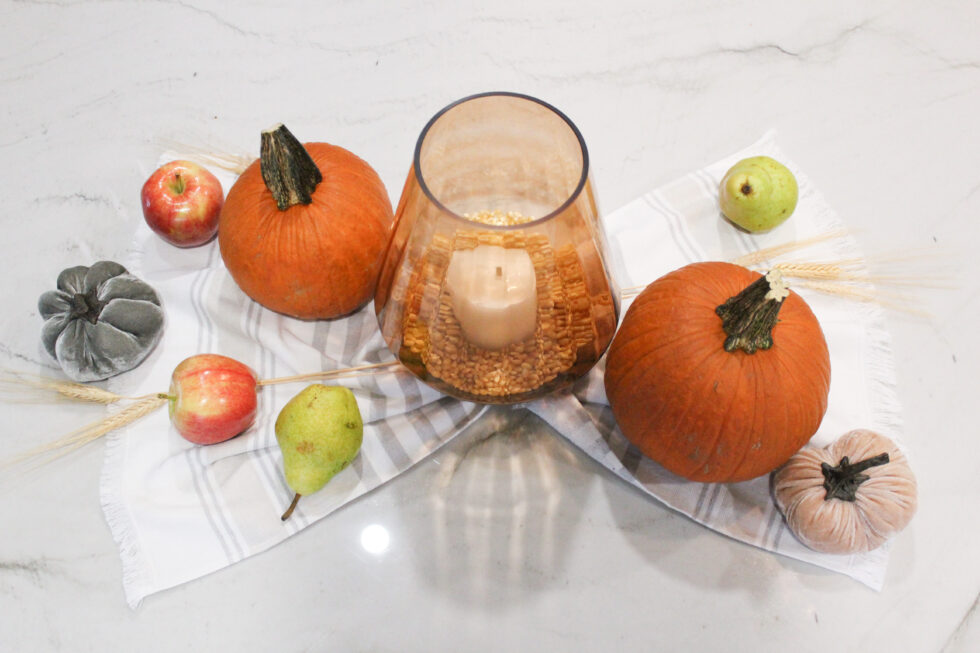 Tablescape Upcycled Pumpkins

Pull together your Thanksgiving tablescape with a few items from your store, your fridge and leftover from your halloween festivities! Creating a beautiful tablescape doesn't have to be hard, time consuming, or expensive. We wanted to go with a classic minimalist look this year so here is what we did:

Our store

Vases

Wheat grass

Your pantry

Apples

Pears

Popcorn kernels

Simple Dish Towel

Your Halloween Leftovers

Pumpkin Pie Pumpkins from the porch

You truly have the capability to find almost all of these items from around your home and if not thankfully they are just a few dollars that really up your entertaining game.