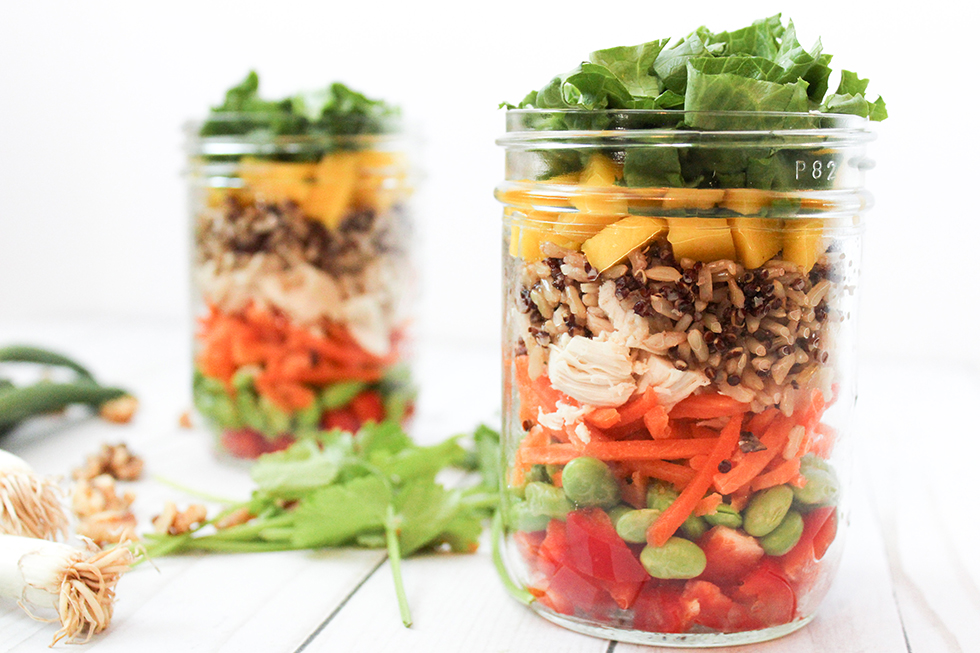 Thai Chicken Salad in a Jar

Jar salads are all the rage and you can load them up intentionally or with different types of leftovers from the week. These are colorfully intentional and deliver fresh springtime flavors!
 How It's Made:
Chop lettuce, walnuts.
Dice mango, red pepper
Cook quinoa according to package directions
Place peanut dressing on bottom of jar
Layer ingredients in the following order: red bell pepper, edamame, shredded carrots, chicken, purple cabbage, quinoa, lettuce, mango, green onion, cashews, cilantro.
When you're ready to serve turn the jar upside down to allow the dressing to flood the ingredients if you want to eat the salad in a jar. Or pour into a bowl and enjoy!
Calories 250
Total Fat 7g
Chol 40mg
Protein 21g
Sodium 464mg
Total Carbs 26g
Fiber 4g
Sugars 7g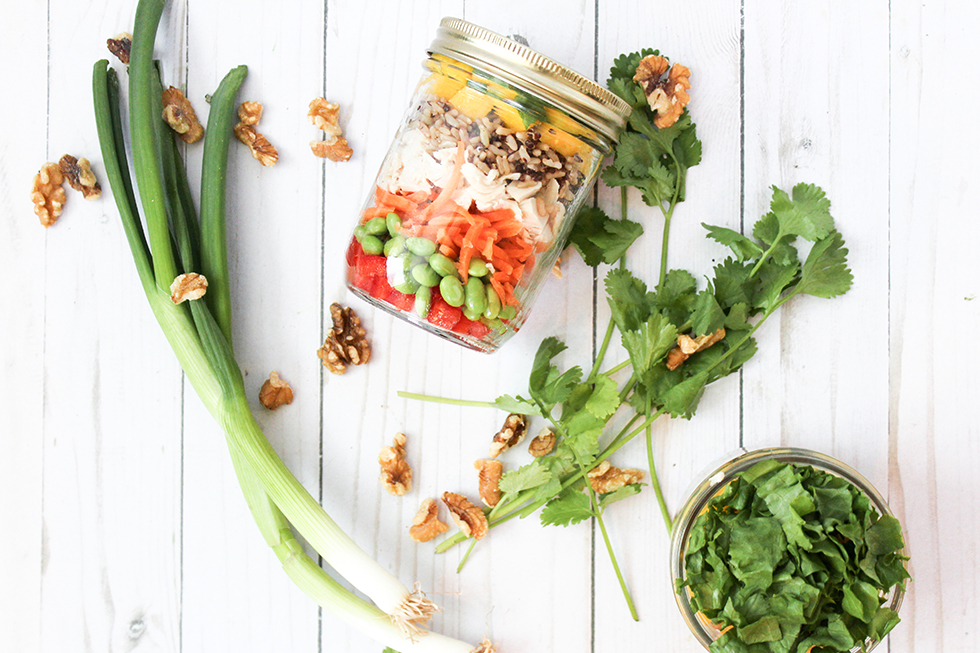 Ready to Start Shopping?
Get everything you need online!
Shop Online