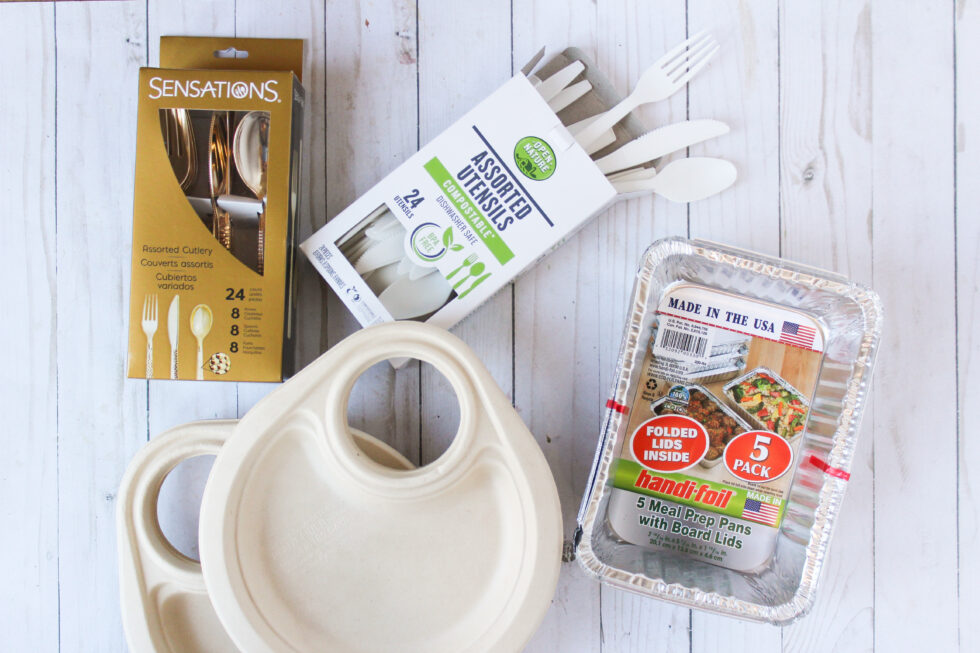 Thanksgiving Hosting Tool Hacks

We are always looking for ways to make our lives a little easier during the hustle and bustle of the holiday season. Have you ever thought about the clean up hacks? Here are some easy tips to make your holiday hustle more relaxing on a hosting end:

Paper or Plastic Plates, Cups, Utensils
Cut your time in half with pre-and post cleaning by buying disposables! Not only can this cut down on wash time but if there are any drops it's easier clean up than picking up broken pieces.

Paper Plates Top Picks: find ones with cup holders built in. Not only does it help hold your drink but also helps with portion control as the plate size is closer to an 8″ plate.
Open Nature Utensils: this disposable option is also dishwasher safe should you want to reuse them!
Tupperware
Think disposable again! Your fridge probably doesn't have a ton of room left in it so send your guests home with leftovers by buying disposable tupperware or tins. These are also great to have on hand for yourself if you're preparing meals ahead of time or giving food away and don't want to worry about friends returning the container.