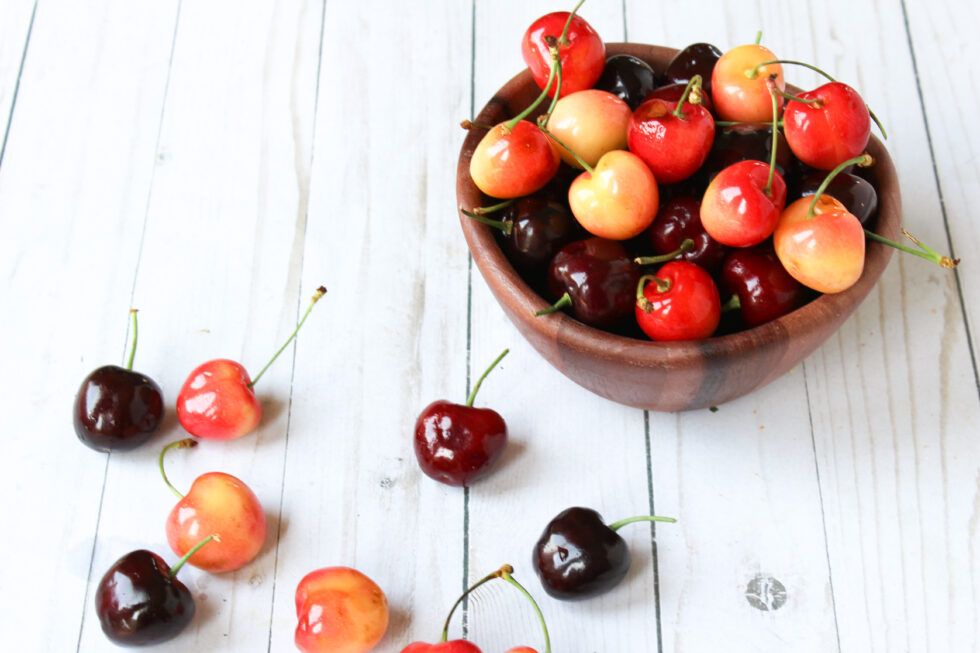 The Benefits of Cherries

Cherries are a delicious fruit that come into peak season when the Texas temperatures come on up. So a perfect way to cool down is with some delicious cherries by adding them to your water, freezing them to slowly munch on, or just eating them right out of the bowl for a snack! You can use them in any meal or snack throughout the day and make them in a sweet or savory dish! But did you know that their benefits extend well beyond snacking?

1 cup of cherries boasts a nutrient profile of 90 calories, 22g of carbohydrates, 3g of fiber, 2g of protein, and 15% of your daily value (DV) of calcium. Studies span the board for the benefits of cherries anti-inflammatory properties due to their polyphenols and vitamin c content. Some other things these nutrients do outside of protecting against inflammation are protect against cardiovascular disease (CVD), heart disease, diabetes, lowering blood pressure, cancer, and obesity. Even with the calcium available in cherries, some studies have looked at it reducing joint pain in people with osteoarthritis. Some of the other benefits include recovery (specifically with tart cherries, and tart cherry juice), boost cognitive function, and sleep quality with their rich tryptophan content. With all of these benefits it's hard not to love up on this fruit.