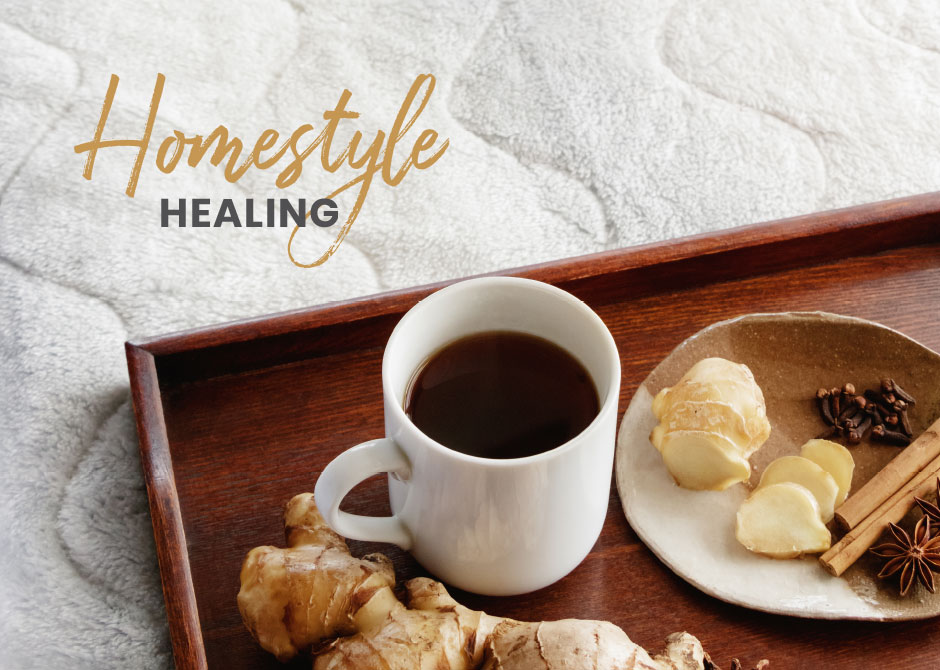 The Wholesome Momma's Guide to Surviving Flu Season

Take a holistic approach to wellness this season with these natural remedies, expertly curated by our team of registered dietitians and lifestyle gurus.
Elderberry 
Thanks to immune system-boosting antioxidants, elderberry syrup and lozenges are a great way to help prevent the flu, treat a cough, and relieve congestion. Elderberry syrup can be taken straight, added to a glass of sparkling water, or drizzled over a piece of toast!
Zinc
While the benefits of zinc are still being researched, experts confirm its positive effects on immune system function. If taken at the onset of cold or flu symptoms, it may help decrease the severity or duration of a cold. Make sure to follow your doctor's instructions before taking any dietary supplement and be mindful not to exceed 100 mg of zinc per day.
Honey
Honey has natural antibiotic properties and a soothing texture, making it an ideal cough suppressant. Mix a few spoonfuls with your tea to help it go down more comfortably and get absorbed faster while relaxing your body and helping promote a good night of sleep.
Oranges
Consuming vitamin C found in fresh citrus is a great way to boost your immune system. A single orange packs about 70 mg of vitamin C, but strawberries, guava, kiwi, and papaya are also excellent sources of citrus to keep nearby throughout flu season.
Epsom Salt
Treat body aches by soaking in a tub of warm water and Epsom salt. This concoction will help take the pressure out of your achy joints and relax your body so you can get the rest you need to start recovering.
Probiotics
Make sure your gut is populated with beneficial bacteria to boost your immune system at the start of flu season. Cultured or fermented foods like buttermilk, kefir, miso, sauerkraut, tempeh, kimchi, and kombucha are all medicine to your microbiome.
Fluids
Hydration is key when it comes to flushing viruses from your body. Drink plenty of water, but also add ginger tea, cinnamon tea, and green tea to your regimen to reinforce your immune system.
*No information on this site should be used to diagnose, treat, prevent or cure any disease, illness or condition. Always consult your nutritional expert or doctor prior to beginning a new routine.
Can't Get Enough Health and Wellness?
Download our quarterly guide to stock up on the season's essential wellness and lifestyle trends.