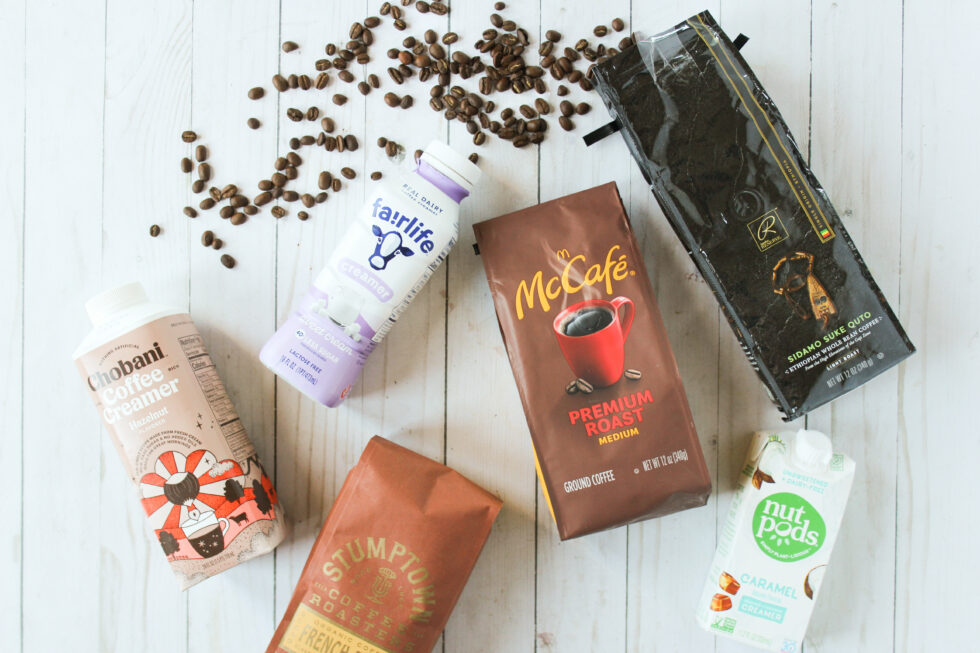 Thirsty Thursday Coffee & Creamer Edition

We've headed into 2021 with a fresh perspective on breakfast as working from home seems to be staying around for quite a few careers and to get our creative juices flowing the coffee needs to be on point. We love all types of coffee but here are some of our favorites and why
Starbucks Nitro Cold Brew in a Can

A great portable option that's shelf stable. We love individual servings that are already brewed for us.

Death Wish KCups

Known for their caffeine content, this quick and easy Kcup is delicious and fuels the energy tank up fast.

Stumptown Coffee Beans

Whole beans ground fresh daily in your kitchen doesn't get more couture than that. There is also something soothing about the daily grind that allows a freshness to present itself with every cup.
Not a fan of black coffee? Try it with our favorite creamers! Remember that serving sizes count and can add up if your splash is more than a splash!
Chobani Coffee Creamer

Made without carrageenan, these creamers are fresh and flavorful.

Fairlife Creamer

Touting less sugar than other brands, these creamers pack a flavor punch. Our favorite is the sweet cream if you need a recommendation.

Nut Pods

Not into the dairy options? These NutPods are a fantastic option that deliver on flavor.