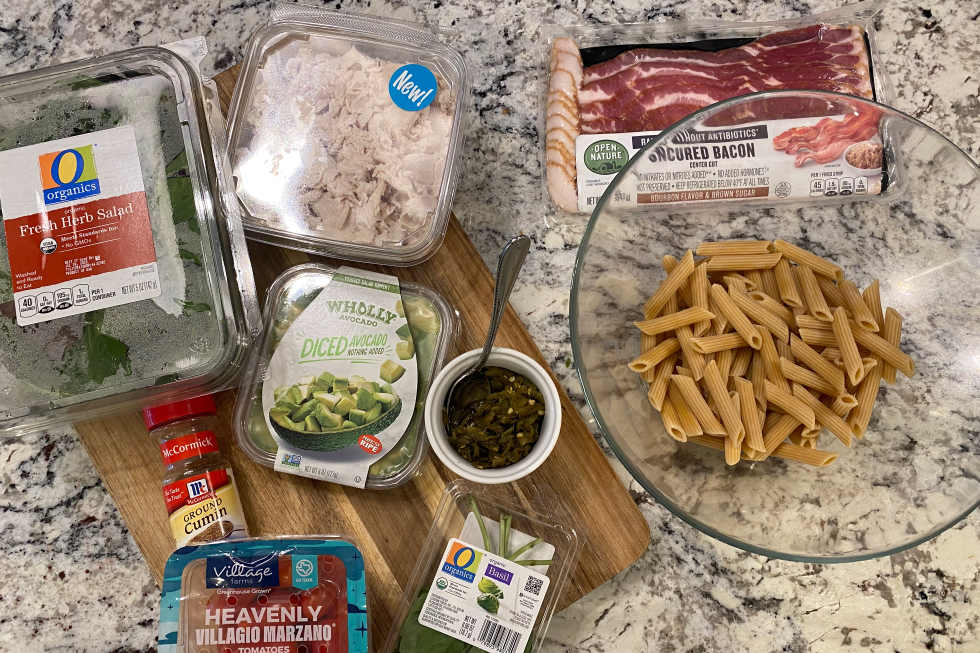 Tomato Pasta Salad with Green Chiles & Chicken

Did you know that in a package of Wholly Avocado there are about 2.5 avocados in the diced 8 oz item? Talk about packaged nutrition goodness on the go! You might be wondering how they stay fresh though right? The HPP process keeps the product fresh and preserved (thus, there are no preservatives). Want to try them out? Check out your Rewards account for an offer!
What You Need
2 medium cooked chicken breasts, shredded or chopped
1 pkg. WHOLLY® AVOCADO Diced Avocado
8oz cooked rotini pasta or similar
1/2 c. red onion, chopped
1 c. Cherry Tomatoes, halved
1/2 c. Basil, chopped
4 oz. Green Chiles, roasted and chopped
1/2 c. Italian dressing
Salt and Pepper to taste
 How It's Made:
In a large bowl, add the salad ingredients, the shredded chicken, avocado, pasta, onion, avocado, cherry tomatoes, basil, and green chiles
Drizzle the dressing over the salad and stir until well combined. Season to taste with salt and pepper if desired
Serve the chicken pasta salad immediately, or chill for later
Ready to Start Shopping?
Get everything you need online!
Shop Online