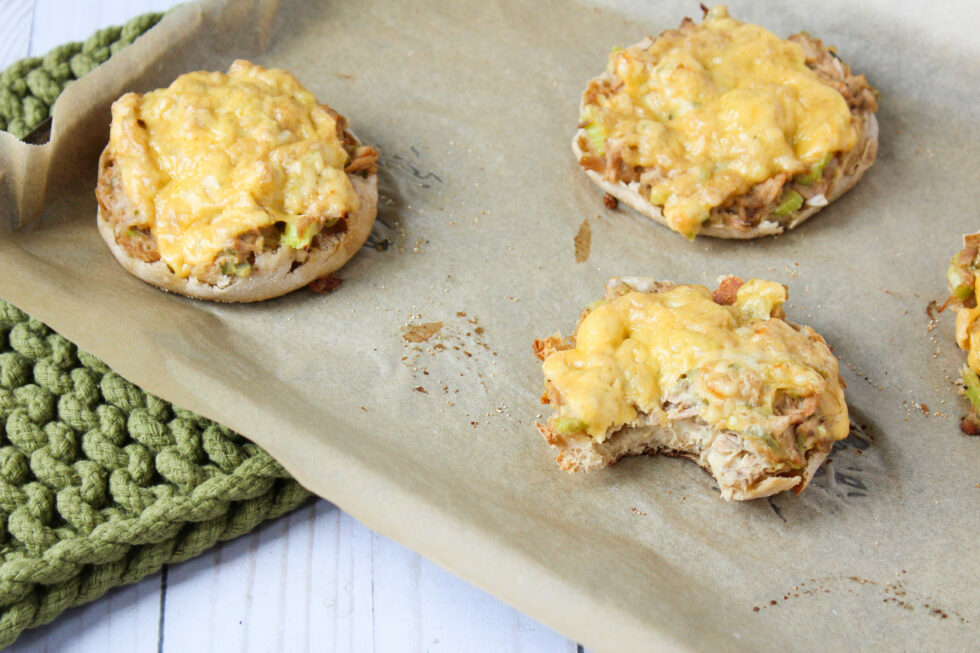 Tuna Melt Bites

Who doesn't love a no-cook dinner? Well, almost no cook as we just wanted a slight toastiness to this dish. It's a spin on a true classic, easy on the wallet and jam packed with flavor sure to be a hit with your family for lunch meals or weeknight dinners.
What You Need
2 Thomas English 100 calorie muffins

4, thin slices Cheddar cheese (about ½ an ounce per piece)

6oz Tuna packed in water

½ small Shallot, diced

2 celery stalks, diced

⅛ c. dill pickles, diced

2 Tbsp. Dijon Mustard

⅓  Avocado, mashed

½ lemon, juiced

¼ tsp. cayenne pepper
 How It's Made:
Preheat oven to 400 degrees

Cut English muffins in half

Combine mashed avocado, dijon mustard, lemon juice, and cayenne

Add in shallot, celery, pickles, and tuna

Spoon onto english muffins and top with a slice of cheese

Place on on baking sheet and bake for 15 minutes or until desired bubbliness is reached
Calories 351
Total Fat 14g
Protein 29g
Sodium 1358mg
Fiber 9g
Sugars 2g
Ready to Start Shopping?
Get everything you need online!
Shop Online