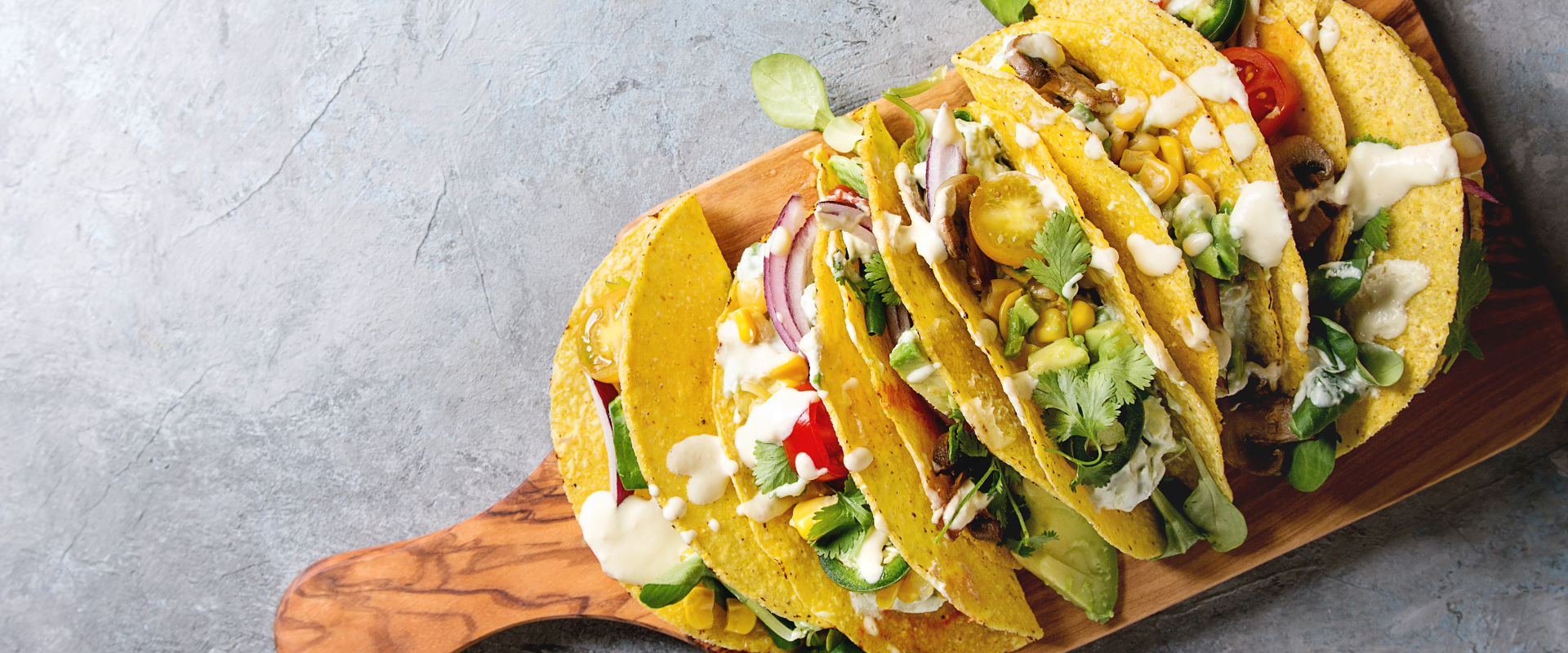 Ultimate Veg Head Tacos

With a medley of veggies this flavorful, who needs meat?
1, 10 oz. bag frozen butternut squash

1, 12 oz. bag frozen spinach

1, 10 oz. bag frozen corn

1, 15 oz. cans black beans, drained and rinsed

1 Tbsp olive oil

1 Tbsp chili powder

Kosher salt and freshly ground pepper, to taste

1 tsp fresh lime juice

6 corn tortillas, warmed

Optional toppings: sliced cherry tomatoes, plain greek yogurt, cheese, avocado slices, cilantro, salsa
Heat olive oil in the pan with the chili powder for a few seconds before adding in butternut squash, corn, and spinach. Cover for 5 minutes.

Add in black beans and season with salt, pepper and lime juice and zest.

Serve with tortillas and desired toppings. 

Calories 187
Total Fat 3g
Chol 0mg
Protein 7g
Sodium 25mg
Total Carbs 33g
Fiber 5g
Sugars 7g

Get everything you need online or in-store!


Download our quarterly guide for an exclusive taste of the latest health and wellness trends, brought to you by Market Street's Registered Dietitians.