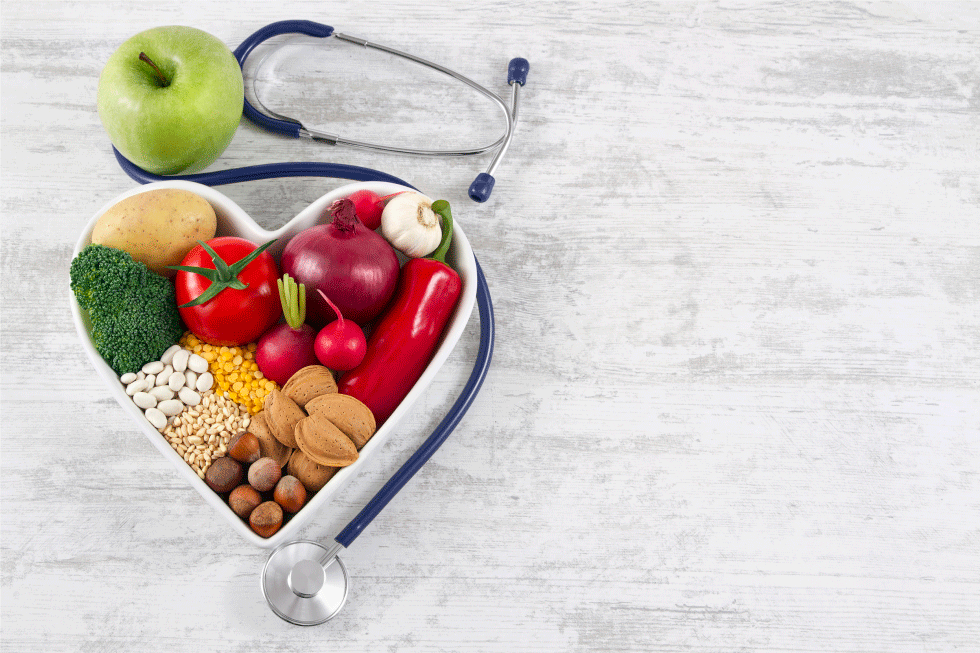 Valentines Heart Lifestyle Picks

A heart lifestyle can be challenging this sweet holiday season. Not only are you battling the sweets side of it but also the higher alcohol, fat, and sodium that come with some of the sweets but mostly meals. While it's important to remember that this is just one day, it may extend over into multiple days so choosing items that are in-line with your lifestyle becomes more important for the long game. 

If you, or someone you know battles with heart related issues you've probably been told at some point to watch certain nutrients in your diet. With that said our tag program can be another resource for you when shopping in-store or online. The "Heart Lifestyle" tag has determined products that meet the American Heart Association standards with less than 6.5g of total fat, 1 gram or less of saturated fat, less than .5g of trans fat, 20mg or less of cholesterol, and cannot exceed sodium levels. While this may seems like a lot of stipulations, there are still so many options for you to choose from. Things like fruit, vegetables, dairy, grains, and proteins are all still fantastic options be it fresh, frozen or canned. There are currently over 1,900 items in our store that qualify for this tag and that doesn't even include the produce section. So let's get to our current favorites of this season:

Dried Fruit

Especially our O Organics Unsulfured and Unsweetened Dried Mission Figs. These as is or dipped halfway in chocolate is an excellent way to treat your sweet tooth this holiday. With no added sugar we enjoy this option often as is, or topped on everything from salads to yogurt. 

Yogurt

The Oikos Triple Zero Yogurt in particular has our eye with its cherry flavor. Bonus points if you top this with fresh, frozen, or canned cherries and granola for a filling snack or meal. Be it this one, or any other brand what you're looking for is not only a "Greek" option but how much 'added sugar' is also in the product. We like to suggest finding one with less that 10g of added sugar.

Oats

You didn't think we'd let an article get away from us without mentioning oats, did you? Oats are packed with so many nutrients and are beneficial in a variety of lifestyles. It's honestly hard not to mention this one with how versatile it is. It can be used as a singular food, like oatmeal, or added into a breading mixture. It can be used sweet or savory but truth be told we really love it for the fiber that it brings. 

Canned Fish

Our hearts are set on the Signature Select Alaska Pink Salmon. Fish is a wonderful option with it's omega-3 content to boost heart-health. Bonus points if you're heading down the canned aisle to grab some with this being a very cost-effective option. Not only is it worth the pennies but it can also save some mental brain space of not necessarily having to use it right away. We love using this in tuna salads, a topping on salads, or mixed with a little BBQ sauce for a 'pulled pork' vibe.

Grains

Triscuits take the 'W' for us. Texturally they have come a long way and we really like where their sodium level hits. Crackers are a staple for us because you can use them at just about any point during the lifespan and can be substituted for for a number of things. Triscuits also pack a good amount of fiber to help keep you fuller longer and that heart working.