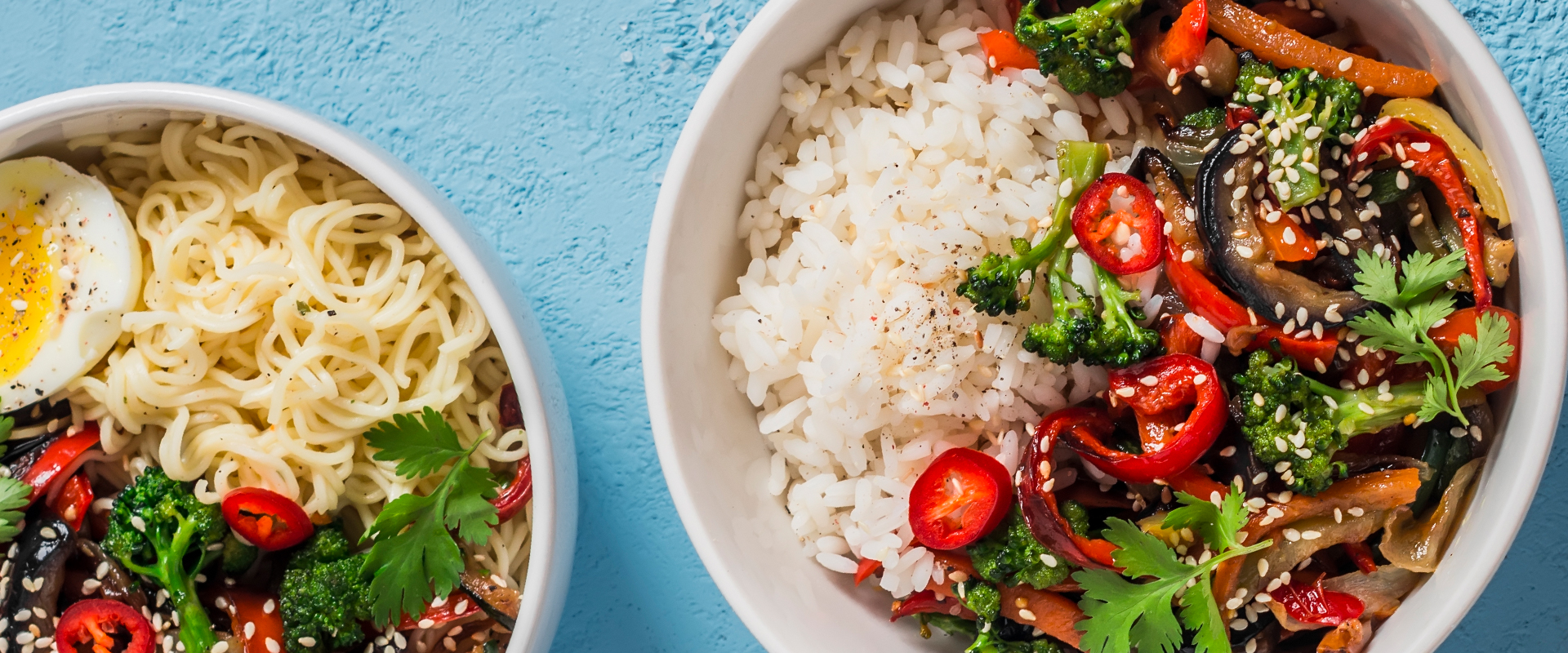 Weeknight Vegetarian Stir Fry

Get your wok at the ready, because this simple stir-fry is about to become a weeknight staple.
1, 12 oz. bag Signature KitchensⓇ Steamable Broccoli and Cauliflower

1, 12 oz bag

Signature KitchensⓇ Steamable Spring Vegetables Mix

1, 12 oz.bag Signature KitchensⓇ Steamable Petite Green Peas

1, 10 oz. bag Birds EyeⓇ Steamfresh Whole Grain Brown Rice

4 eggs

3 Tbsp coconut aminos

2 Tbsp toasted sesame oil

1 Tbsp garlic powder

Salt and pepper, to taste
Microwave steamable bags, per package instructions.

While veggies are cooking, scramble 4 eggs in a large non-stick skillet.

Toss the veggies into a large pan or wok on medium heat and season with coconut aminos, toasted sesame oil, and garlic powder before enjoying!

Calories 359
Total Fat 13g
Chol 185mg
Protein 15g
Sodium 447mg
Total Carbs 42g
Fiber 9g
Sugars 14g

Get everything you need online or in-store!


Download our quarterly guide for an exclusive taste of the latest health and wellness trends, brought to you by Market Street's Registered Dietitians.