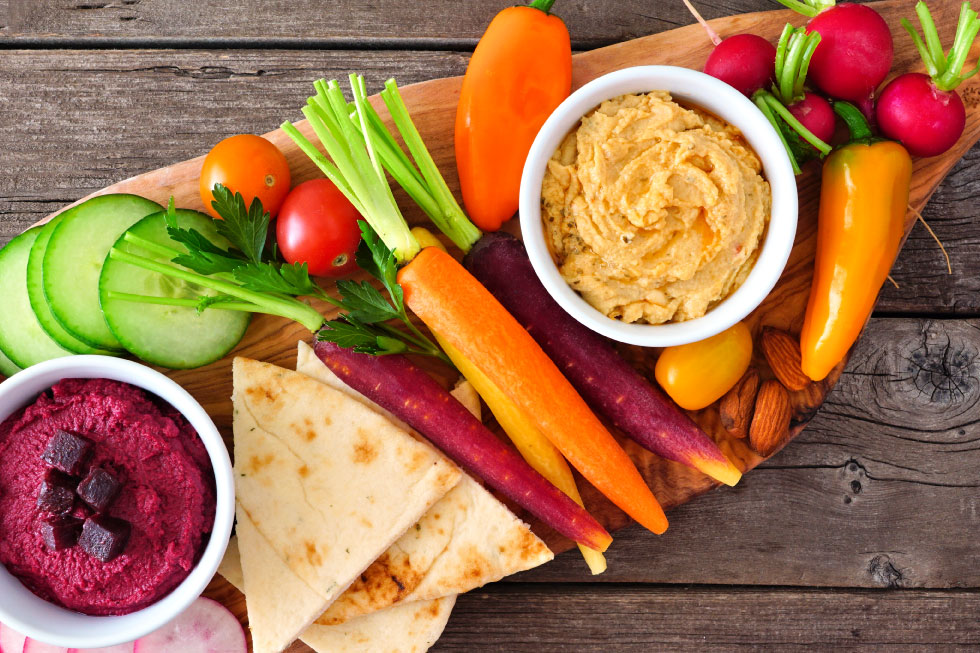 Wine Wednesday with More Nutrition

We're in the thick of the holiday season and the gatherings are seemingly endless. With that said, we've been hearing some rumblings of weight gain. This is the holiday season change of eating pattern at it's finest. Be it the extra candy, the increase of outings, increase of alcohol intake, more indulgent food choices and so on. For example, the ever popular charcuterie boards. While it's an indulgent choice with calorically dense meats and cheeses there are some simple ways to add more nutrient dense foods with additional nutritional value.

Cucumbers: these are an excellent choice and becoming more popular on charcuterie boards. It can replace a cracker if someone is gluten free or simply wants to consume their carbohydrates in another way, maybe with fruit for example. Cucumbers are about 98% water so not only are they giving you a bit of hydration but they are also low in calories with trace amounts of fiber and protein.

Snap Peas: if you're indulging in a white wine, snap peas are an excellent pairing choice with the grassy notes. With this also being a high water content food, it can help cleanse the palate of the heaviness and bring in the extra water if you're indulging in alcohol. As another low calorie choice, it gives more fiber and protein to help keep you fuller longer.

Carrot Chips: a fantastic firm dipper, these are a wonderful option with salami to build with another vegetable topper like a cucumber. With some great vitamin A, fiber and protein this charcuterie addition adds additional crunch and vibrancy to your board.

Hummus: be it the chocolate or the original, or both, it's an excellent choice to add more nutrition with the above vegetables as well as fruits that may accompany your board.

Envy Apples: speaking of chocolate hummus apples are also another easy fruit you might have on hand to add more crunch and fiber to your charcuterie board to keep you fuller longer. A bonus tip with these is that they brown slower than some of the other apples on the market!

Adding more nutrition to your boards doesn't have to be hard. Be sure to wash your produce and dry it so that excess water doesn't run through your board and ruin the integrity of the other items. With these ideas it not only adds nutrition, but some beautiful color and visual interest. From what we all know, people eat with their eyes first!