Your Star Spangled Recipe Box

When you've got a patriotic appetite, there's only one thing to do: invite a few fellow patriots over to share the flavors of sweet, sweet liberty. Dig into a few of our favorite red, white and blue foods for an evening of entertaining the American way.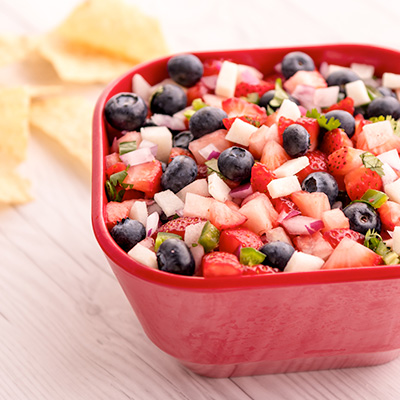 Lady Liberty's Salsa
The only thing sweeter than this easy-make salsa is liberty itself.
Get the Recipe
Melting Pot Skillet S'mores
America is a melting pot, not unlike the delicious blend of flavors in this recipe.
Get the Recipe
No Place Else We'd Rather "Brie" Pizza Crisps
Crispy and layered with complex flavors, just like the American dream.
Get the Recipe
Ready to Start cooking?
Shop everything you need to serve up a red, white and blue celebration online or in-store!
Shop STREETside
Find My Store
Hungry for a Second Helping of Health and Wellness?
Check out our lookbook for an exclusive taste of health and wellness trends, brought to you by Market Street's Registered Dietitians and lifestyle gurus.