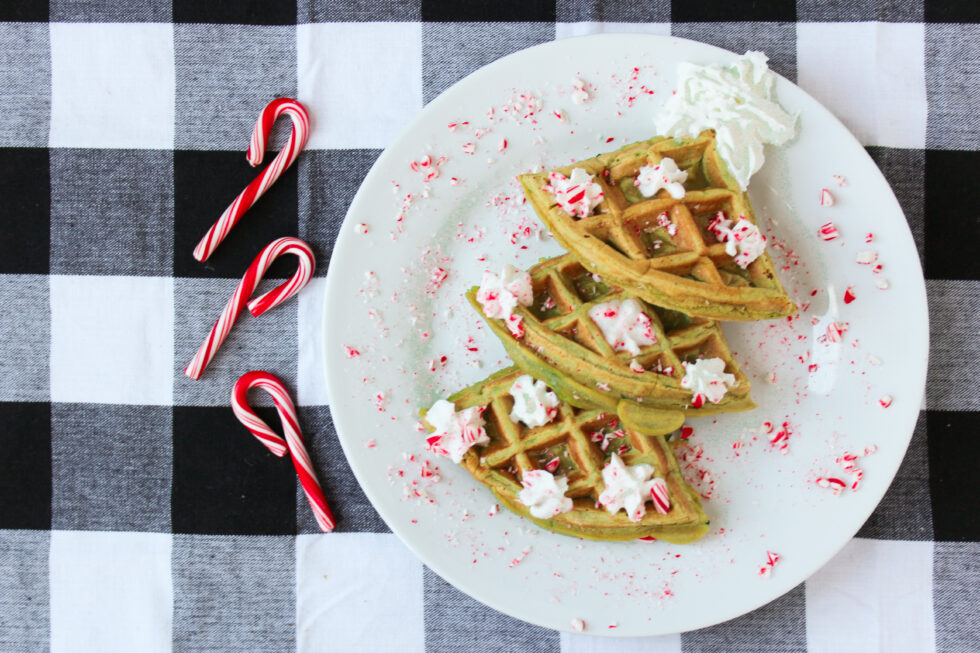 Zucchini Tree Waffles

Get into the holiday spirit with these festive, and veggie friendly waffles perfect for christmas morning. You can make them ahead of time or the morning of!
What You Need
2 c. whole wheat pastry flour
1 c. all purpose flour
1 tsp. baking soda
1 tsp. salt
1 tsp. ground cinnamon
½ tsp. ground nutmeg
¼ c. brown sugar
4 large eggs 
2 ½ c. skim milk 
½ c. fat free plain Greek yogurt
1 Tbsp. vanilla extract
1 medium shredded zucchini (about 1 medium)
1 lemon, juiced and zested
 How It's Made:
Preheat waffle iron

Grate zucchini

Combine all dry ingredients

Combine all wet ingredients

Combine your dry ingredients into your wet ingredients

Spoon 1 c. of the mixture into the waffle iron and cook about 4-5 minutes or until waffle is cooked through
Calories 229
Total Fat 3g
Protein 13g
Sodium 460mg
Fiber 4g
Carbohydrates 36g
Ready to Start Shopping?
Get everything you need online!
Shop Online