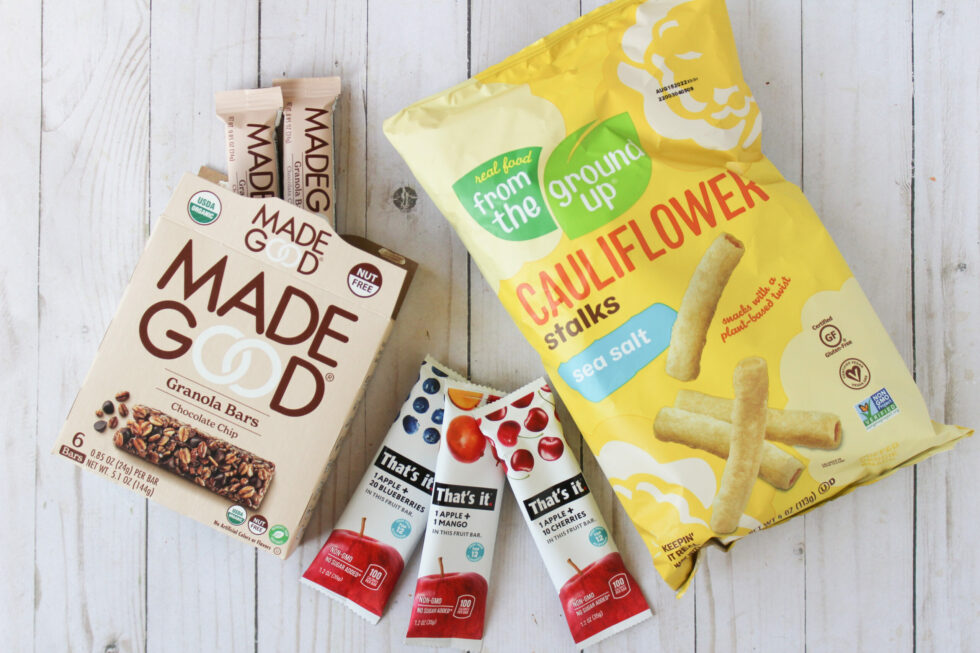 5 Allergy Friendly Snacks On The Go

Be it salty or sweet if you deal with food allergies that's no joke. Reading labels becomes the most important thing you do during your shopping trip for your health and if you have questions, our lifestyle tags are there to help get you started. You can find a variety of lifestyle tags, including the top 8 allergens all around the store. Whether you are new on your journey or a seasoned label reader it's all a quicker way to get you in and out to live your best allergy friendly life. Here are our favorite allergy friendly snacks at the moment you can find on our shelves:

The Ground Up Cauliflower Pretzels

With a few different products from this brand we really don't discriminate when it comes to delicious. They did a great job crafting a veggie infused snack made for anyone. We also have the veggie stalks if your sweet tooth needs something too. 

Hippeas

With a variety of flavors like white cheddar, bbq, nacho and more they are a fun and easy way to spice up the snack chip game or game day spread. They're high in protein and fiber and perfectly crunchy.

That's It Bar

'That's It' is perfection when it comes to bars with no nuts. It's not overly tacky to your teeth, more chew through than dried fruit and it perfect for a quick burst of energy or if you want to pair it with something else for a sustainable energy source.

Made Good Granola Minis

Granola can be a tough one sometimes depending on the factory foods are made in and depending on your sensitivity level with gluten. These are gluten free and we love the portion size friendliness as well. Great for toddlers to adults to enjoy weather you have allergies or not.

Enjoy Life Protein Bites

Free of the top 8 allergens, enjoy life products can be found in our grocery store year round and is an easy win with kids and adults alike if the sweet tooth hits.