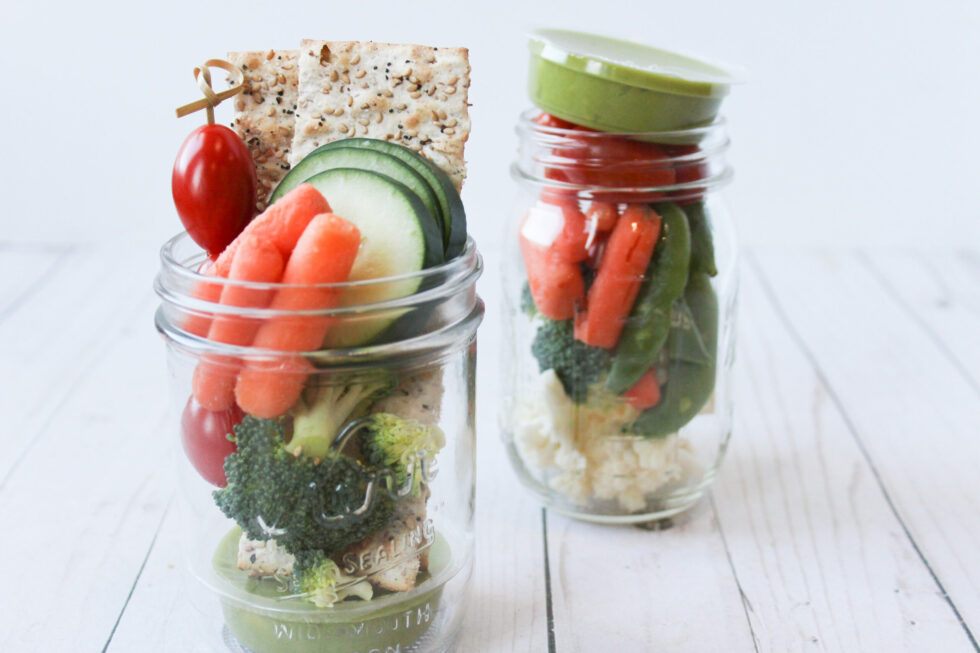 Heart Lifestyle Jarcuterie

"Jarcuterie" has given a fresh perspective to the charcuterie board and while it is not stale by any means we are here for it. We posted a"jarcuterie" last christmas and we're mixing it up a bit for a heart lifestyle twist. You've guessed it – fruits and veggies! Traditional charcuterie, aka cured meats and cheeses, are wonderful options but can pack a punch with it comes to sodium and fat. Two things we suggest limiting when you are being more aware of your heart health. Did you know that sodium is naturally occurring in fruits and vegetables? While this doesn't raise our concern for your heart health it's a fun fact we thought you should know. These cups are filled with fiber and micronutrients that are beneficial in heart health for many reasons. So be it at your next party, or your next snack these cups are excellent. 

You can build them by gathering the following ingredients:
Individual guacamole cups

Broccoli

Cauliflower

Cherry Tomatoes

Carrots

Snap Peas

Cucumbers
The next step is up to you. Build it with the guac on the bottom to dump everything out, or the guac on top and pick from the top, it's up to you! Happy eating!