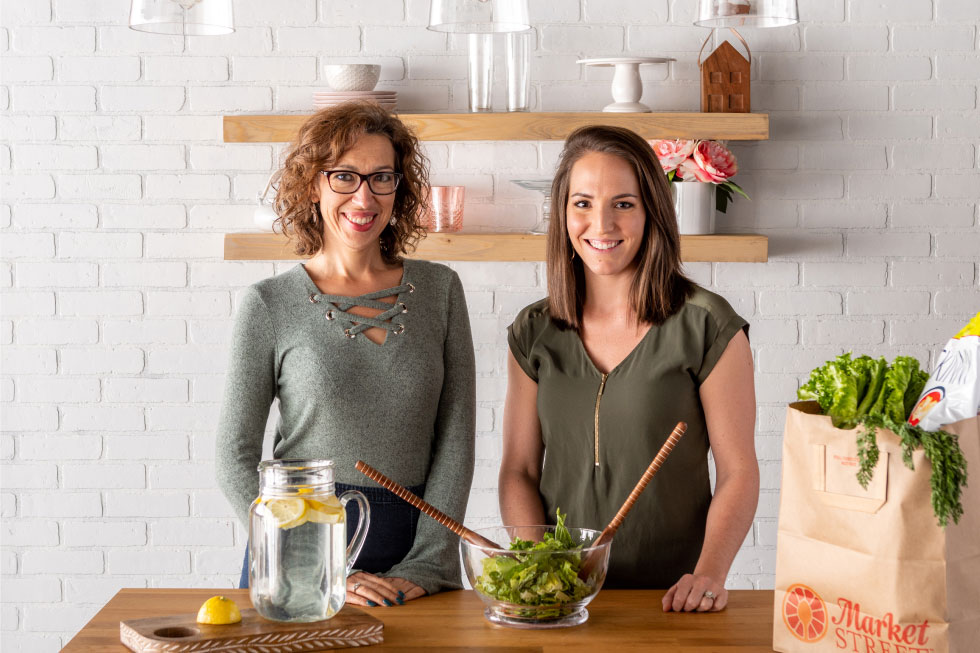 National Dietitians Day!

Want to know how an RD becomes an RD? We've got the perfect post for you to learn here. 

Once you stop off at the old blog post let's talk about a couple things that our dietitians are currently doing! They are running this blog, Happy And Nourished and creating a space where nutrition and foodie collide. If you haven't already taken a gander, it's chock full of lifestyle advice, recipes and videos to fit any lifestyle. It's a passion project for them. They pull inspiration from what's trending, worldly happenings, and what's going on in the day-to-day life of our team to make it relatable and applicable.

They are also constantly updating their tag program that you can find in-store, and now online! Everything from heart smart to keto, the tags can help guide you in choosing foods that work for whatever lifestyle you're currently living. So, no matter where you're at on your health journey, the tag program is an excellent way to further your knowledge and help guide you on what may be a better option if following a specific lifestyle. In addition to the tags they have a 'Dietitian Top Pick' tag. You can find these tags in the new ReadyMeals cases in addition to on shelves around the stores. The 'Dietitian's Top Pick' tags are their true favorites that they purchase for their own pantries and use regularly. While these tags meet certain criteria, it's also a must for products they choose to not only be nutritious, but more-so flavor-forward. While they would love to be with every guest as they make their grocery decisions — that would obviously be impossible. The "Dietitians Top Picks" are there to help.

Brenda's Favorite Global Foodie Finds

Deli

Produce

Dairy

Frozen

Ethnic Aisle

Ethnic Aisle

Something you find unique

Taylor's Favorite Global Foodie Finds

Deli – Padrino Pork Tamales! These might be my favorite from any store or restaurant. Pair it with a big serving of roasted peppers, onions, and zucchini and you've got a deliciously balanced dinner!

Produce – Starfruit! My 18 month old is loving it.

Dairy – full fat greek yogurt lately has been a 'mood' in our household. We eat a ton of dairy and this is just part of the picture since most is low-fat.

Frozen – Shelled edamame are a current staple in our freezer since they thaw quickly and my little one loves it.

Gochujang – a big flavor booster with how little you need. Thin it down with a little bit of oil and you've got a winner for the next time you roast carrots, brussels sprouts, cauliflower or really any vegetable.

Chipotles In Adobo – 1-2 is perfect for my family but you can customize it based on your tastebuds

Freeze Dried Peas and Corn – my toddler loves anything freeze-dried!