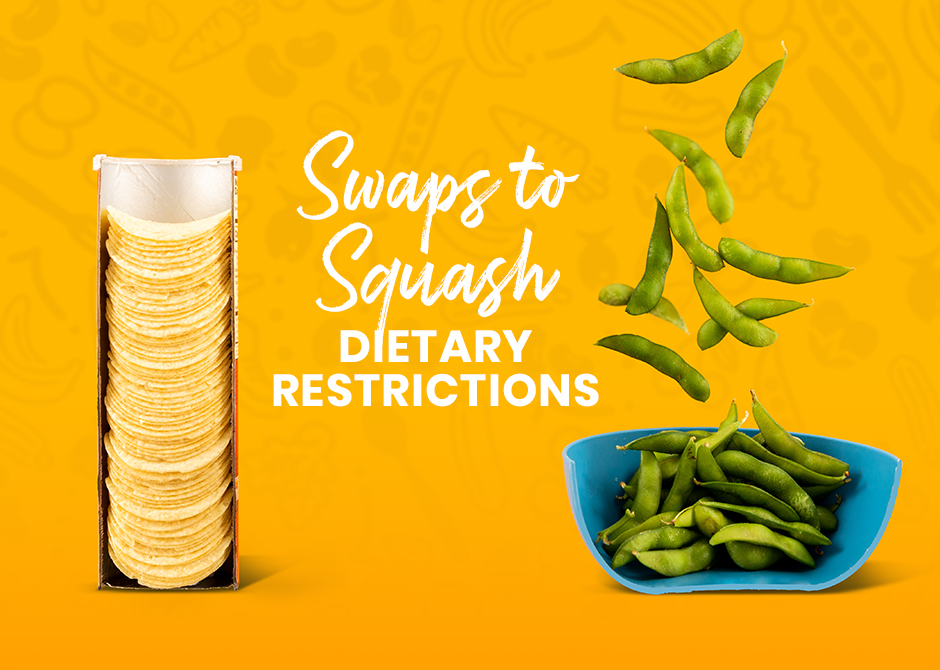 Swaps to Squash Dietary Restrictions

Don't let your dietary restrictions limit your options. With these helpful tips and delicious digs designed by our team of Registered Dietitians, you'll be able to take on the grocery store with a new lease on healthy (and happy) eating.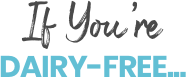 SHOP
When you hit the store, remember to look for the dairy-free health tag. It's also a good idea to check food labels for ingredients with hidden dairy. Be on the lookout for words like"lactose," "milkfat," "whey" or "caseinate."

SWAP
Live your leanest lactose-free life by embracing oat milk, almond milk, rice milk, or soy milk instead of traditional milk.
SAVOR
Missing cheese? This recipe for Roasted Nacho Chickpea Dip is what dairy-free dreams are made of and uses nutritional yeast that has a similar flavor as parmesan cheese!


SHOP
When you're cruising the aisles, be sure to look for the gluten-free health tag to help you steer clear of foods that contain wheat, rye, barley, spelt, kamut, farro, durum, bulgur, semiling, triticale, bran, couscous, einkorn, farina, matzo, mir, orzo, panko, udon, wheat germ, and wheat starch.

SWAP
With the recent explosion of gluten-free options, it's important to remember that "gluten-free" and "healthy" aren't necessarily the same thing. Cut down on extra calories by getting most of your carbs from fruits and veggies.


SHOP
Deciding to go vegan is no cake walk— it means saying goodbye to dairy, eggs, meat, fish, gelatin, and honey. Look for vegan health tags throughout the store to help you identify delicious options and alternatives that make it easy being green.

SWAP
Fruit is nature's candy. Take a balanced approach to veganism by infusing your snack time with non-starchy veggies.


SHOP
Keep your blood sugar in check by choosing your carbs wisely. Look for the diabetic-friendly health tag by items like bread, cereal, fruit, dairy products, beans, and starchy veggies.

SWAP
Fiber slows the digestion of carbs, making blood sugar easier to manage. Swap refined carbohydrate snacks with fibrous fresh foods the next time you're craving a crunch.
SAVOR
On the hunt for diabetes-friendly game day grub? Look no further. These Poppin' Turkey Meatballs are a total touchdown.


SHOP
When it comes to eating for your heart, keeping your cholesterol in check is the name of the game. Keep your heart happy with foods low in sodium, saturated fats, and trans fats.

SWAP
Love cooking with salt? Try switching to herbs instead. It will enhance the flavor of your food without the consequences of sodium.

Become a healthier eater and shopper by taking one of our virtual store tours!  

Reach your 2019 health goals by joining the 28 Day Challenge!
Everything you need to embrace a healthy lifestyle is waiting online or in store.