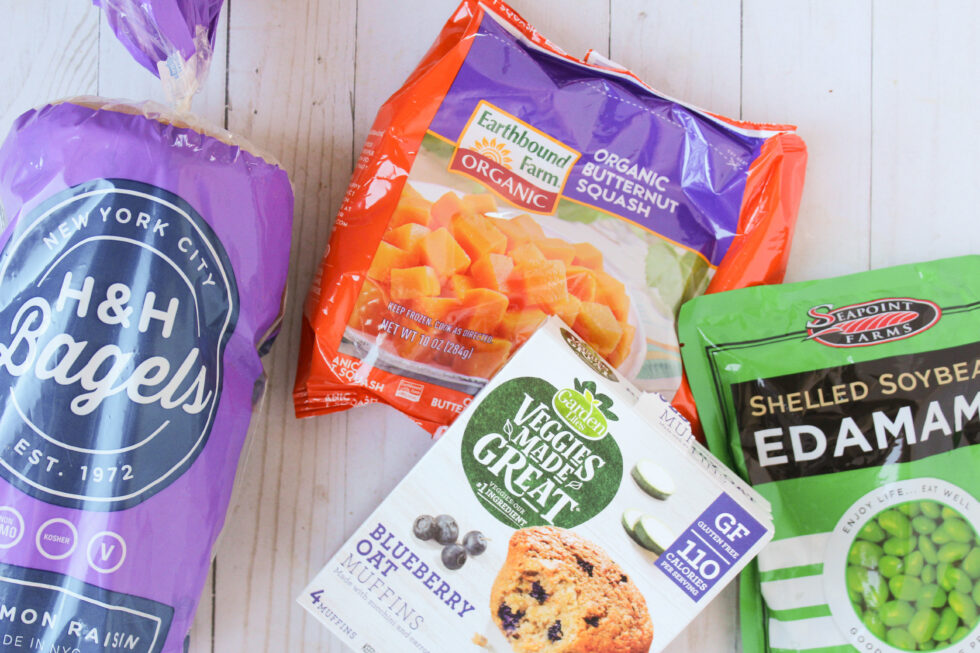 It's National Frozen Foods Month

Not only is it 'National Nutrition Month' but it's also 'National Frozen Foods Month'. Don't think the two can go hand-in-hand? Let us hit you with some science. Frozen produce is picked at peak perfection and then taken through a process of washing, sorting, cooking, and freezing. This is a very boiled down way to think about it and within that process some of the nutrients are lost. So compared to fresh produce, frozen has just about the same amount of nutrients since their fresh counterparts are picked well before they have soaked up all the vine's goodness.

So what about all of the other delicious items that sit in the frozen section besides fruits and vegetables you might ask? Well, we enjoy it just as much as the next guest. Frozen foods are an excellent thing to have on hand. We can make just about any food work in a lifestyle but there are some where we have our work cut out for us. The sometimes foods, ie the ones with higher sodium, fat, or carbohydrates can also work with some modifications. Take for example the frozen pizza. The selection is endless, so to get the most bang for your buck opt for a thin crust cheese and top with additional fresh vegetables and a leftover protein like chicken to get more fiber and protein.

H&H Bagels

These iconic bagels are delicious and 

Grain Trust Organic Whole Grain Brown Rice

Freezer rice has a whole new meaning to our mom friends. You're able to get a nutritious whole grain quickly. Simply massage the package and break off how much you desire and let it thaw or put it in the microwave for a quick heat. It's perfect!

Earthbound farm Butternut Squash

All the benefits without all of the work. We love pureeing the frozen butternut squash down into soup, as the liquid in homemade waffles or pancakes for some added nutritional value, thrown in pineapple smoothies, and the list goes on. It's also excellent for baby led weaning to do the same method as mentioned above.

Seapoint Farms Shelled Edamame

Good carbs and great protein with this addition. If you're adding it to salads or with your frozen brown rice it's an excellent texture if simply thawed in the refrigerator overnight before use. 

Pearl Onions

These are stunning in soups and they are extra special because we don't have to work to peel them

Veggies Made Great Blueberry Muffins & Frittata Egg Muffins

Need a way for your toddler to eat a few extra veggies? These muffins will help you do just that. We're always of the mindset to let your kids know what they are eating in it's true form but we've not above sneaking a little extra nutrition in here and there. These are always 

Kodiak Power Waffles

When we're quick on time these waffles come in handy. Not only are they tasty but they also pack a protein filled punch that's sure to help keep you satisfied through your morning meeting. Schmear it with a little bit of peanut butter for even more benefits. 

Want to see our favorites from years past? Check them out here and here! Happy shopping!