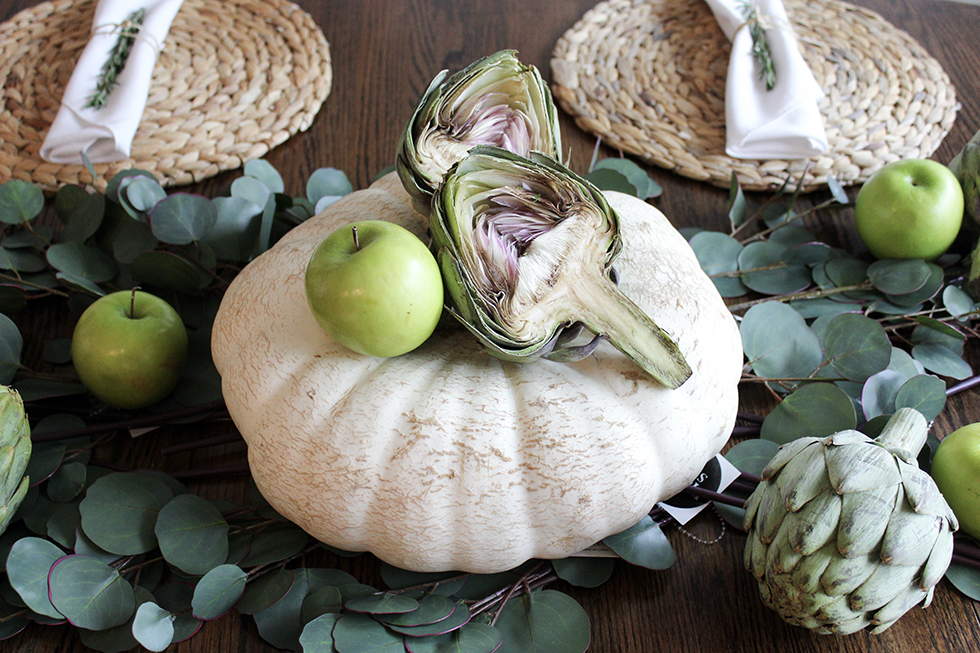 The Grocery Tablescape

You have the people, the food, the time, and your ultimate plan to host a Thanksgiving feast! So let's put it all together with a beautiful tablescape that you can enjoy throughout the whole autumn season.
Materials:
Place Settings: rosemary, napkins, twine
Centerpiece: blood orange, artichokes, green apples, flat leaf eucalyptus
Table Runner: blood orange, artichokes, green apples, white and orange pumpkins, faux flat leaf eucalyptus
Place Settings
Cut twine in 12 inch lengths.Roll silverware in napkin and place a sprig of rosemary on top of the roll.Use the twine to tie the silverware roll with a small bow.
Centerpieces
In a medium size flat bowl layer and stack apples, pumpkins, artichokes, and oranges, leaving a few sprigs of eucalyptus for the top.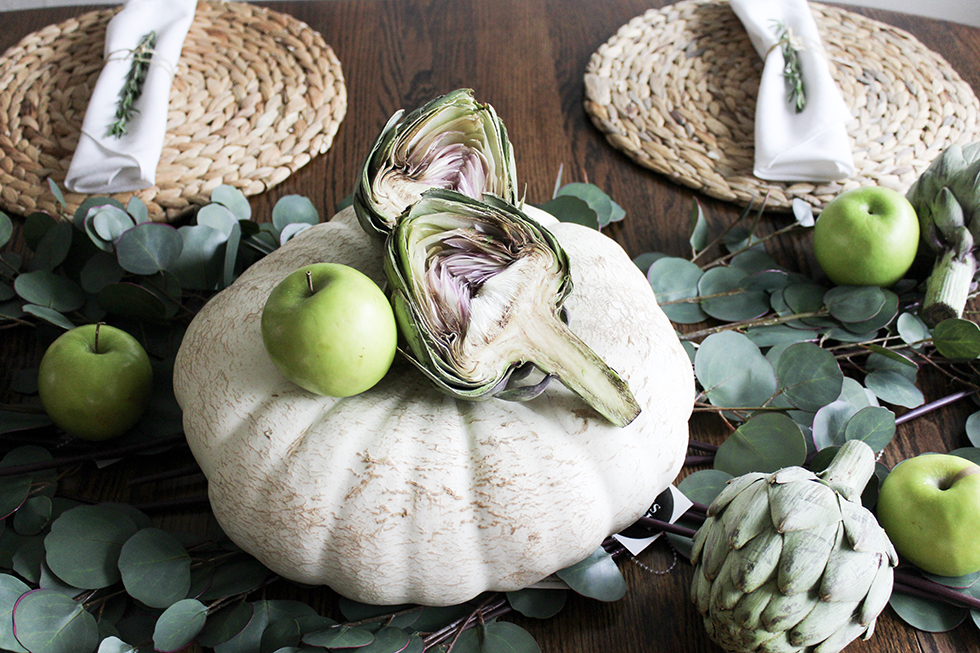 Table Runner
Lay flat leaf eucalyptus down in the center of your table. Place a centerpiece in the middle to serve as the main focal point. Working outward, place whole apples (cut apples will turn brown), whole and dried blood oranges, smaller pumpkins and artichokes throughout the eucalyptus center.